Canterbury, Kent (Hybrid)
£37,467 - £42,149 per year
Job description
Christ Church Students' Union are looking for our next Deputy Chief Executive. We are seeking a values-led leader who is passionate about empowering students, creating opportunities to make meaningful change, is able to influence and work with stakeholders to provide high quality, engaging services, and support to students.
About us
Christ Church Students' Union is a student membership organisation that represents over 24,000+ students at Canterbury Christ Church University. We are for students, by students as we are run by a team of annually elected student sabbatical officers, supported by a dedicated team of staff, governed by a Board of Trustees. We aim to support and empower students by representing their views and providing a range of services, events, and activities to enhance the university experience.
About the role
The Deputy Chief Executive will join our Union's Leadership and Management Teams, provide strategic and operational direction, and have responsibility for the Union's charitable services.
They will be the senior staff member responsible for broadening and deepening our engagement with the membership, by leading the teams responsible for student voice, student advice, and student opportunities. They will support the Union's sabbatical officers and work in partnership with our key stakeholders to deliver exceptional student experiences.
About you
You will have experience of effectively engaging with diverse groups of people, and building and maintaining partnerships with a range of stakeholders to create opportunities and make meaningful change.
You will have experience of leading on the development and delivery of strategic plans, objectives and policies. Your experience in conducting research and interpreting datasets will support the creation, implementation and evaluation of data-driven engagement strategies.
As an experienced manager, you will have proven ability to support and develop individuals and teams to create a high performing and positive work culture.
You will bring knowledge and experience of governance, but previous experience of working in a Students' Union is not essential. It will however be an asset you have experience of working in a member-led environment or have worked in an environment with students to support student-led initiatives.
You will share our commitment to our values and mission to better student life and enrich our students' experiences.
Additional Information
We offer a wide range of benefits including Local Government Pension Scheme (defined benefit pension scheme), a supportive, flexible working environment, annual leave allowance starting at 25 days plus bank holidays and Christmas closure days, professional development opportunities and access to an employee assistance programme to support wellbeing.
Inclusion is central to what we do at Christ Church Students' Union. We are committed to creating a fairer, more equal, more inclusive and more diverse workforce that is representative of our diverse membership. We know that Black, Asian and Minoritised-Ethnic staff members are currently under-represented so we particularly encourage applicants with these backgrounds.
How to Apply
Please visit our website to download our Candidate Pack for more information and application details.
Please note the following dates:
● Closing Date: Monday 11 July 2022 at 10am
● First Stage Interviews: Wednesday 20 July 2022 (remote)
● Second Stage Interviews: Thursday 28 July 2022 (to be held in Canterbury)
If you have any questions or would like to discuss the role further, please contact our recruitment partners Atkinson HR Consulting, to arrange an informal, confidential conversation.
More about Atkinson HR Consulting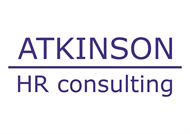 We help create change, build capacity and drive quality around people management, performance and leadership in values-driven organisations. Read more
Closed date:
11 July 2022 at 10:00
Job ref:
CCSU Deputy CEO June 22