Job description
CoachBright is a social mobility movement. We are working towards a day where no young person's background determines their future. Still now, in 2022, there is a postcode lottery. We are at a crisis point. If you are born poor, you are likely to stay poor. The chances of a young person succeeding in life are largely down to where they live.
Our mission is to instil young people with the independence and resilience to lead the lives they want. Now, more than ever, it is essential that young people from disadvantaged backgrounds get the support they need to achieve their goals. Covid-19 has further widened the gap between the pupils who have the income and resources to withstand educational disruption, during the past few months and those who don't. That's why we're playing our part to narrow the gap and support a generation of pupils to be their best.
We are young, ambitious and optimistic, and are looking for someone as passionate as we are about creating a socially just world. If you get out of bed to transform the life chances of young people and want to shape and grow a values-driven social mobility organisation, we would love to hear from you.
Come join the team as our first ever fundraiser helping us secure contracts from trusts and foundations and more.
Fundraiser (trusts/foundations and major donors) will be responsible for:
Researching, identifying and applying for funding applications:
Write and submit funding proposals to trusts and foundations

Build relationships with major trusts/foundations and high net worth donors to secure 5 and 6 figure income from trusts and foundations and over time major donors.

Meet fundraising targets of £90,000 to £150,000 annually in next 3 years

Plan and deliver fundraising / outreach pitches and presentations

Create engaging content for our website and social media that could lead to online fundraising, including writing press releases as required
Relationship Management:
Organise and host online / in-person events leading to fundraising for the organisation

Attend events and networking with relevant fundraising stakeholders

Manage information and record your fundraising activity on our database

Keeping funders up to date with projects and organisational growth
Internal Processes and Governance:
Raise awareness of the organisation's work, through creation of supporting documents / marketing info.

Prepare forecasts for fundraising quarterly, to present to the Board of Trustees
Interest and active involvement (where required) in CoachBright's programmes, in order to really understand the nature of our work and therefore communicate this effectively and emotively to funders
Essential Experience
We think a wide range of different work and educational experiences could support you to be successful in this role and encourage applications from candidates who feel they have the necessary skills and attitudes:
Proven experience of developing fundraising proposals to secure 5 and 6 figure income

Demonstrable experience of developing bids / proposals and budgets to meet the needs of service delivery

Experience of fundraising related to the charitable, international development and education sectors
Skills
Superb writing skills: succinct and compelling approach to writing long applications or short cover notes

Ability to exercise sound judgement

Strong interpersonal skills, with experience of managing diverse stakeholders inc. senior leaders / funders
Person Specification:
Innovative: genuine motivation to come up with new ideas, be creative; and have the confidence to suggest these to the CEO / Trustees and then implement them!

Responsibility: this will be the first time CoachBright has a fundraiser and we want someone who can bring leadership and own this strand of work.

Vision: clear passion for why you want the role, what you bring as a fundraiser and your own career development

Adaptable: willingness to be flexible and 'get stuck in' to a fast-paced, dynamic and fun start-up environment
Other desirable attributes
Knowledge of the education and social mobility sectors; knowledge of barriers to social mobility

Prior experience in marketing / sales is also helpful and will be considered
Benefits:
An opportunity to create, lead and shape our fundraising mechanism

Starting Salary: £30,500

Annual Leave: 28 days
Key Information:
Length: permanent

Hours: Full-Time, will consider part-time for the right candidate

Reporting to: CEO

Location: Birmingham, London or Exeter

Interviews First Round: 19th August

Interviews Second Round: 22nd August

Start Date: September/October
More about CoachBright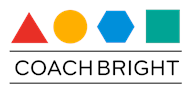 We are a social mobility movement. We are working towards a day where no young person's background determines their future.
Read more
Posted on:
01 August 2022
Closing date:
31 August 2022 at 23:59