£26,758 - £29,536 per year
Contract, 12 month contract, Full-time
Job description
"Community transport operators have a great story to tell and it is CTA's job to help them tell it and to support them to develop excellent services that can transform lives and communities. We champion, connect, support and grow a thriving community transport movement across all parts of the UK.

Our work in England is integral to this. We have around 900 members and many other stakeholders across England that all help to provide accessible and inclusive transport solutions in their community. We work closely with, and receive funding from, the Department for Transport to develop and deliver important work across England.

Like many organisations and sectors, COVID-19 has presented community transport with a range of unique challenges. However, moving beyond this crisis, the role of community transport will be as important as ever and we will have a critical role in helping our members rebuild and thrive in England.

CTA is funded by the Department for Transport to provide leadership and support community transport operators and other charities and community groups that organise transport for their service users to help them participate in the activities they lead.

Working with our team in England you will develop our support programmes and look for opportunities to make a difference on behalf of the people and communities who need transport that is accessible and inclusive, so everything else in life can be accessible and inclusive too.

One of your priorities will be a project to increase engagement with the community transport sector and support the development of forums in the South of England, so if you have any experience of doing similar work, please let us know in your application. You'll also work collaboratively around the UK to develop activities with all our Development Officers to develop activities, resources and deliver key member services such as our Advice Service.

If you like the sound of this challenge and have the credentials and self-confidence to rise to it, then we'd love to hear from you.
More about Community Transport Association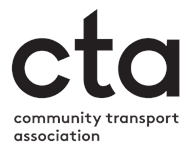 The Community Transport Association is a national charity and membership organisation that leads and supports thousands of local charit... Read more
Closed date:
25 July 2022 at 12:00
Tags:
Advice, Information, Business Development
The client requests no contact from agencies or media sales.