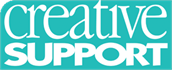 Closing in 2 days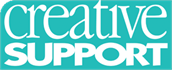 Female Senior Support Worker
Leicester, Leicestershire (On-site)
Market Harborough, Leicestershire
This organisation is scheduling interviews as the applications come in. Don't miss your opportunity, apply now!
Job description
Are you a caring person with an interest in supporting people to gain a greater quality of life? Are you an organised and self-motivated person with the ability to lead?
We are seeking an experienced and motivated Senior Support Worker to join our friendly learning disability service in Market Harborough and Kibworth, Leicestershire.
We are seeking an experienced and motivated Senior Support Worker to lead two established teams of staff which support adults with learning disabilities to live as independently as possible in their own homes. You will play a key role in assisting with the day-to-day support of those living within the services and the daily running of the projects. We require a dynamic, enthusiastic, energetic and confident person to support the Project Manager to lead the co-ordination and management of this supported living service, taking a holistic approach to supporting people with a learning disability.
You will demonstrate a warm, caring and empowering approach. You will have the vision and flair to lead the staff team to provide the highest standard of person-centred support, in response to the individual needs and preferences of service users. The Senior Support Worker role will involve the direct support of service users, staff development, as well as supervision and joint working with families and outside agencies.
You will have skills in positive communication and engagement and will be able to demonstrate unconditional positive regard for the people we support. You will have the maturity to be able to work within a positive behaviour support framework, to accept responsibility and to grow in confidence as a skilled practitioner. You must be able to follow agreed guidelines and to work positively within a consistent, mutually supportive team ethos.
Senior Support Worker Duties:
Leading and co-ordinating shifts, ensuring residents are supported accordingly
Developing and sustaining warm and trusting relationships with service users
Promoting and encouraging both physical and mental well-being
Enabling service users to gain independence and confidence in areas such as social skills/relationships, personal care and hygiene and daily living
Supporting service users with the activities they enjoy in and around the Market Harborough area
Supervising, managing and mentoring a team of staff
At least two years' experience in providing care and support to people with learning disabilities is essential for this role. You will be willing to work flexibly according to the needs of the service to include daytimes, evenings, weekends and bank holidays. As Senior Support Worker compassion, motivation, diligence and an ability to empathise with individuals is also essential.
You must be warm, well organised, and conscientious and demonstrate good verbal and written communication skills. You will be required to work on a rota, undertaking early, late and weekend duties as required.
Benefits of working with Creative Support:
- Free 24/7 counselling and employee support programme,
- Support to complete the nationally recognised Care Certificate,
- Competitive pay and a pension with company contribution and 28 days annual leave,
- Company paid enhanced DBS for all staff,
- All our staff are supported 24/7 by our out of hour's teams.
We are a passionate, inclusive and anti-racist organisation. We embrace diversity and encourage applicants from all backgrounds and cultures. As a Disability Confident Employer we welcome applications from people with a disability, and as a proud Stonewall Diversity Champion we actively encourage applications from the LGBT+ community.
We can only accept applications from candidates who are located in and eligible to work within the UK.
We will be interviewing for this role as suitable applications are received and may close this role before the closing date upon a successful candidate being appointed.
'Gender is considered to be an occupational requirement – Equality Act 2010'.
More about Creative Support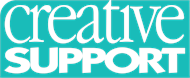 Creative Support is a national, high quality provider of person centred social care services for people with learning disabilities, mental heal...
Read more
Refreshed on:
16 November 2023
Closing date:
02 December 2023 at 00:00
Tags:
Social Care/Development
The client requests no contact from agencies or media sales.