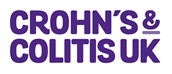 Closing in 6 days
Hatfield, Hertfordshire (Hybrid)
£45,000 - £48,000 per year, depending on experience
This organisation is scheduling interviews as the applications come in. Don't miss your opportunity, apply now!
Job description
The role
As Research Manager at Crohn's & Colitis UK, your role is pivotal in the charity's efforts to improve the lives of individuals affected by Crohn's disease and Colitis through research. You will support the Head of Research and Evidence to deliver the charity's research strategy, which has three key pillars: directly funding research; increasing investment by others in Inflammatory Bowel Disease research; and patient and public involvement.
You will ensure that our funding for research delivers the maximum impact possible in improving lives or finding a cure for people affect by Crohn's and Colitis. This will include overseeing our annual research call and the allocation of research grants through peer review processes. You will influence and support others to drive increased investment in research on areas affecting people with Crohn's and Colitis, developing strong networks and partnerships. You will ensure that patient and public involvement by people affected by Crohn's and Colitis is embedded in research that is relevant to people with Crohn's and Colitis.
About you
For this role, you should have a solid track record in successfully implementing research funding programs in the UK. You should also be adept at proactively identifying and executing new research initiatives and skilled at building and maintaining strong external stakeholder relationships. Your ability to stay up to date with research developments in the UK and beyond through horizon scanning and networking is crucial.
If you are a passionate and accomplished individual who shares our commitment to making a positive impact in the lives of those affected by Crohn's and Colitis through research, we invite you to apply for the Research Manager role at Crohn's & Colitis UK. Join us in our mission to drive impactful research and create a brighter future for individuals with these conditions.
Our location
We are based in Hatfield, Hertfordshire, so we are easily accessible by road and rail, however, in this role there is plenty of scope for working from home. There will be times when you will need to be at face-to-face meetings and the charity meets four times a year at its office in Hatfield for our mandatory 'All Staff Together' days.
More about Crohn's & Colitis UK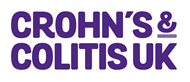 About us:
Crohn's and Colitis are a hidden – and growing – health crisis. Right now, an esti...
Read more
Refreshed on:
22 November 2023
Closing date:
04 December 2023 at 09:00