Head of Financial Operations & Control
Charing Cross, Greater London (Hybrid)
£54,395 - £69,676 per year + £5,000 Accountancy Allowance
Job description
London: £59,774 to £69,676 | National: £54,395 to £63,405 | + £5,000 qualification allowance
DCMS is the dedicated department to the UK's cultural, media, sporting, tourism and charity sectors, the work of the department supportsgrowing the economy and enriching lives across the country. Our sectors support over 3.8 million jobs and our exports, from the Premier League to films, are in huge demand around the world. At DCMS, we deliver an incredible impact on people's everyday lives - from supporting local museums, galleries, cinemas and theatres to delivering sports pitches and youth facilities, or backing charities making a huge difference right across the country. We deliver incredible outcomes for the British people and make a difference every day, bringing pride and joy to the nation and making life worth living.
Robertson Bell are excited to announce their exclusive partnership with DCMS as they go to market for a Head of Financial Operations & Control. This role is in the central Financial Accounting and Control Team (FACT).The team leads in the production of the consolidated accounts of the DCMS Group and manages the National Lottery Distribution Fund. The team is the hub for all financial operational and control functions including treasury management, VAT, purchase to pay support and manages the relationship with DCMS' shared services provider. The DCMS Finance team is relatively small and this provides opportunities for development not always found in a bigger department.
Key responsibilities of the Head of Financial Operations & Control will include:
You will lead a team of up to eight with three direct reports, reporting to the Deputy Director, Financial Accounting and Control (FACT).
Lead on the preparation of the DCMS core accounts including, developing underlying systems and processes and assist the Head of Financial Accounting & Consolidation with the year-end annual report and accounts as required.
Delivery of the National Lottery Distribution Fund including the Annual Accounts.
Delivery of the Section 70 report on grants and other regular ad hoc reporting
Lead on developing and implementing the financial control framework for the Department in line with finance functional standards including relevant GIAA recommendations.
Lead on all accounting operational activity including cash flow management, Purchase to Pay (P2P) support, managing the relationships with shared services and the provision of VAT.
Trusted financial accounting expert on the DCMS' shared services agenda jointly working with the Digital Data and Technology (DDaT) function
The successful Head of Financial Operations & Control will have:
Essential requirements
Qualified with CCAB, CIMA or equivalent with demonstrable post qualifying experience in a large finance team
Strong leadership skills, and the ability to motivate and develop a diverse finance team
Demonstrable experience in working with the National Audit Office (NAO), external auditors, senior external stakeholders. Ability to influence, through excellent interpersonal and communication skills including building and maintaining networks and relationships
A proven ability to advice on complex accounting issues, including interpretation of accounting standards, lead on accounting policy and assurance issues
Experience in producing consolidated accounts
Advanced Excel skills
Excellent project management skills
Desirable Skills
External audit background
Experience and knowledge of any or all of IFRS, UK GAAP and Charities SoRP
Experience of preparing central government accounts
Knowledge and experience of the FReM, Consolidated Budgeting Guidance (CBG), Managing Public Money and the Treasury's supply estimates manual
Applications will close at 23:55 on Tuesday 28th November 2023. For more information, please apply using the link oor contact Michael Swinburn/Kerry Gashi at our retained search agent, Robertson Bell.
More about Robertson Bell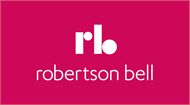 Robertson Bell is the leading specialist recruiter serving employers and candidates in the public and not-for-profit sectors. Our clients chall...
Read more
Posted on:
07 November 2023
Closed date:
28 November 2023 at 23:59
Tags:
Finance, Senior Management