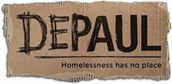 Closing in 5 days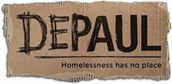 Deputy Project Manager
Islington, Islington, Greater London, United Kingdom (On-site)
£33800.00-£33800.00 per year
Job description
HELP US END YOUTH HOMELESSNESS
The role:
An opportunity has arisen for suitable candidate to take on a leadership role in an innovative project commissioned by the Greater London Authority (GLA) to tackle and prevent young people rough sleeping.
The project provides emergency accommodation to 26 young people aged 18 to 24. The accommodation is combined with support to enable young people address their aspirations and support needs, the major focus is on identifying move-on accommodation so that clients can move their lives forward and leave homelessness behind.
As Deputy Service Manager you will support the Manager to build positive alliances with a wide range of stakeholders ranging from neighbours and local voluntary sector services, to large charities providing support to young people, local authorities and of course the commissioner of the GLA.
The role also includes line management of Progression Coaches (support workers), coordination of work with our partner agency and chairing service meetings.
This fantastic job opportunity is offered as a full-time (37.5 hours a week), permanent role.
To find out more about the role and the benefits of working for Depaul please visit our website, or see the attached.
About you
You will have excellent communication skills and be committed to the values and ethos of Depaul UK.
Experiencing of supervising the work of others
Significant experience of working in a service that supports vulnerable people
Significant experience of engaging and working with external partners, including mental health professionals, to achieve better outcomes for clients
Experience of using Risk Assessments and Support Planning
Our values and ethos
The Depaul UK ethos is underpinned by equality, diversity and inclusion, and our aim is to make sure that Depaul truly reflects the communities we serve. We continually strive towards our workplace being somewhere everyone can flourish and can make a contribution to our mission of ending homelessness. We particularly welcome all applications including from people who have lived experience of homelessness, and people from all marginalised groups, communities and backgrounds
Depaul UK delivers a range of support and housing services around the UK for young people and adults at risk of homelessness.
We provide services that:
Prevent homelessness
Increase the resilience of those we work with
Energise opportunities for employment, education, training & volunteering
We're dedicated to putting our values into action to achieve a society where everyone has a place to call home and a stake in their community.
You can read more about the role in the attached job description.
We want our recruitment practices to be accessible to all. If you require information to be sent to you in an alternative format please let us know by contacting or 0207 939 1270.
An enhanced DBS disclosure may be a requirement for this post. Our recruitment checks, induction and ongoing support and supervision reflect our commitment to safeguarding our clients.
Applications:
Please apply via the Depaul website only by Wednesday 22nd November 2023 at 23:59, unless you have specific requirements for an alternative application submission. If you do, please contact the Recruitment team on or 0207 939 1270.
Please note:
Applications submitted without a supporting statement and/or after the closing date and time stated will not be put forward for shortlisting
We kindly request no contact from unsolicited recruitment or media agencies.
Posted on:
07 November 2023
Closing date:
05 December 2023 at 23:59
Tags:
Social Care/Development, Social Work