Contract, 12 months (possibility of extension), Full-time
Job description
The Finance and Administration Officer role is a crucial position at Dig Deep. You will make the increase in Dig Deep's impact in Bomet County possible by keeping accurate accountancy records on all of the organisation's income and expenditure and ensuring that all transactions are undertaken in a timely manner.
You will also provide vital administrative support to Dig Deep's senior leadership and management teams while having direct responsibility for managing Dig Deep's thanking process and administering funding applications.
The direct outcome of your work will be the robust financial management of Dig Deep's water and sanitation programmes, which will directly improve the lives of tens of thousands of children and families in Bomet County every year.
We are looking for a hard-working team member with an interest in financial management who has experience of working independently to achieve tasks by set deadlines. Attention to detail and diligence are essential qualities for the role, as are
strong writing and numerical skills.
You will be responsible for:
Finance
Entering all transactions undertaken by the organisation into the accountancy records and ensuring that these transactions are accurately classified
Securing and filing appropriate documentary evidence for all transactions undertaken by the organisation
Entering information from accountancy records into the organisation's cash flowprojections
Using the accountancy records to answer questions posed by charity trustees, staff, volunteers, donors, suppliers and members of the general public
Ensuring that all payments due to the charity are received on time
Processing all receipts and payments from all organisation bank accounts, ensuring that all invoices issued to the organisation are accurately paid on time, salaries are paid and funds are transferred between accounts as required
Routine communication regarding financial information with regulators and suppliers e.g. Companies House, HMRC, Charity Commission, accountants and the organisation's bankers
Supporting the Senior Management Team in the creation of budgets
Assisting the Chief Executive with ad-hoc finance and governance tasks, i.e updating bank mandates, quarterly internal audits and sourcing documents for annual audit.
Administration - Fundraising and general office
Undertaking general fundraising administration, entering all relevant personal and financial information of donors into the organisation's database, in line withthe organisation's privacy and data protection policies
Identifying donors for thanking and executing Dig Deep's thanking process,ensuring all donors are thanked on time by the appropriate member of staff
Supporting the fundraising team to secure grant funding through administering trust mailings and funder applications
Undertaking prospect research for trust and foundations, corporates and individuals when required
Booking and paying for meeting spaces for co-working and monthly meetings
Preparing and submitting gift aid claim forms
Resolving administrative governance challenges as and when they arise
Full details and person specification can be found on the job description.
Application Instructions
You can only be considered for this role if you meet the essential criteria in the person specification.

Interviews will be held with successful applicants in the week commencing 11th July.

We are an Equal Opportunities employer. We positively welcome applications from candidates from diverse backgrounds.
More about Dig Deep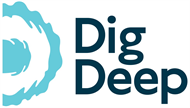 At Dig Deep, we believe every resident in Kenya has a fundamental right to the provision of clean water, safe toilets and good hygiene.
...
Read more
Closed date:
03 July 2022 at 23:59
Job ref:
Finance and Administration Officer June 2022