Westminster, Greater London (On-site)
£31,000 - £33,000 per year
Contract, 2 years with option to extend, Part-time
Job description
Are you a dynamic creative leader who is passionate about engaging young people from marginalised communities, able to inspire and support transferable skills through the arts, can innovate flexible needs-led models of best practice and forge strong partnerships with schools, youth providers and cultural organisations?
City Lions is Westminster City Council's award-winning programme connecting 13-16 year olds with the cultural riches on their doorstep so they can create, connect and achieve personal, social and economic wellbeing. City Lions is delivered by Westminster City Council working in partnership with internal and external partners to create the best possible opportunities for young people. The post of Creative Curator is employed by DreamArts who are a core partner of City Lions, helping design the programme and contributing to aspects of its delivery.
As part of an agile and high-achieving team you will be able to access training and development in therapeutic approaches applied within DreamArts including the PACE attachment model. You will receive regular reflection spaces with our Therapeutic Consultant to process your work and 'therapeutic lens' sessions exploring approaches for supporting the wellbeing needs of young people in your planning, delivery and evaluation.
About the role
The Creative Curator role is 3 days per week and is responsible for the development, delivery and evaluation of three key aspects of City Lions.
The Discovery Programme is a 6 – 12 week programme delivered in partnership with local secondary schools, focusing on using creativity for wellbeing and as a tool to achieve. Your role will involve developing a new model of work which involves co-designing and acting as Lead Facilitator for bespoke Creativity for Wellbeing and Creativity for Achievement projects in partnership with targeted schools.
The City Lions Holiday Programme gives young people access to cultural opportunities on their doorstep – from workshops with the Cartoon Museum and ATG to immersive experiences at 180 The Strand. You will be responsible for curating and acting as Lead Facilitator on these 4-day programmes.
Club City Lions is a new initiative curated by a team of young people who you will support to stage a termly event bringing together participants from across the City Lions programme. Hosted at major creative venues, it will be an opportunity for young people to connect, network and celebrate.
You will also be a core part of the City Lions team, contributing to its strategic development, advising on creative opportunities and partnerships, helping ensure programmes identify and meet the needs and interests of participants, and acting as an ambassador for and advocate of City Lions.
About DreamArts
Our mission is to transform young lives fusing arts and therapy. Our award-winning outreach projects target marginalised groups and reach young people living in the most severely deprived areas of Westminster where the level of child poverty is the 6th highest in the UK. DreamArts empowers members to explore who they are, build positive relationships and develop emotional wellbeing. We work in partnership with a strong network of charities, social services, schools, with parents and, most importantly, with young people themselves to help meet their needs
In last year's staff satisfaction survey 100% of team members felt inspired at DreamArts to do their best at their job, and 100% said that their voice and skills matter at DreamArts.
'DreamArts has a profound impact on the lives of young people and is a model of exemplary practice.' The Royal Central School of Speech & Drama, Impact Study
How To Apply
Email your application form by 12pm Wednesday 27 July with the following;
– put your name and the post you are applying for as the subject of the email
– attach your DreamArts Application From including the section explaining why you would be the best person for the position. You may also include a CV if you choose.
– deadline 12pm Wednesday 27 July. Interviews TBC.
– Start date – At earliest availability.
DreamArts is committed to providing an integrative and inclusive programme and not to discriminate on the grounds of race, ethnic origin, nationality, or culture. We are also committed to becoming a more diverse and culturally representational organisation, therefore any applicant that identifies from a minoritized background and meets the essential criteria will be automatically selected for an interview.
More about DreamArts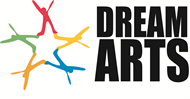 DreamArts transforms young lives through arts and therapy. We create inspiring spaces where young people across Westmins... Read more
Refreshed on:
12 July 2022
Closed date:
27 July 2022 at 12:00
Tags:
Project Management, Practitioner