£30,000 - £33,000 per year
Job description
Core Purpose
This role will be a critical part of embedding the best of east to west in the newly expanded team - we now have more than 30 people working with us, and more than 25 volunteers. This represents more than twice as many people as last year. We are looking for a Head of Operations who can help us to continue to work together to bring hope to young lives in Egham and surrounding areas.
This newly formed role is building on the excellent work of the last 25 years, and we are seeking to find the right candidate to help us to continue to build further firm foundations, which will enable us to serve the young people in the 25 schools, the local hospital and in our community settings.
This role will include oversight of the finance and communications team leaders, taking a key role in supporting the CEO and trustee team in their statutory duties.
Core Responsibilities: east to west
To be an active member of the east to west team, including volunteers and trustees, and work within its ethos and guidelines
To recognise and support the local church in its engagement with east to west and in the project as appropriate.
To uphold and fully engage with the organisational mission and ethos of the east to west Trust as written in the Core Documents
To actively identify and undertake ongoing personal training and development as appropriate
To embody east to west in all situations, in person and online, socially and in public, inside and outside of a project
Executive Team focus
To be an active member of the Executive Team, actively engaging in regular meetings as required, sharing in, and influencing, the vision and strategy for the Trust
To be a key part of creatively thinking and planning the next steps for the way we support the whole team.
To shape and develop the policies of east to west, alongside others in the Executive Team.
To lead team devotions as required
Team Focus
To lead the operations team:

Finance Manager
Income and Communications Lead

To lead the relationship with critical suppliers, including our IT company, landlord and church that we use as a meeting venue
To enable the board to exercise their governance responsibilities effectively, providing information and reports as required
To create, adapt and update our policies, in consultation with the trustee board:

Finance Authorisation
Budget Preparation
Regular Finance Reporting
GDPR/Data policy
Safeguarding Policy
IT policy
HR policies including recruitment, induction, disciplinary, leave authorisation etc
Other policy as may be required from time to time

To act as second approver for financial transactions in line with policy.
With the Finance Manager, to report to the finance (monthly) and board (quarterly) meetings as required by the finance trustee.
To raise areas of concern with the CEO or finance trustee
To support line managers in using HR policy correctly to recruit, develop and induct team members, in consultation with the HR trustee
To oversee the safer recruitment processes
To promote best practice using our digital tools and software
Work with our IT company to make best use of digital tools and reporting within the trust.
Oversee our communication plan owner by the communications team lead
General
Undertake training as agreed with your line manager. This may take the form of courses, reading or online events.
To undertake any other duties as required by your line manager or trustees.
In the light of the leadership nature of this role, as outlined by the Trustees there is an occupational requirement that the post holder agrees to the Trust's Statement of Faith (the Nicene Creed).
More about east to west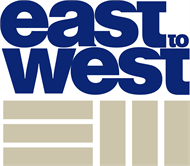 east to west is a Christian Youthwork Charity focussed on 'bringing hope to young lives'. We are a mission minded, entrepreneurial plac... Read more
Closed date:
19 May 2022 at 23:59
Tags:
Christian, Operations
The client requests no contact from agencies or media sales.