Farringdon, Greater London (On-site)
£36,000 - £39,500 per year
Job description
Elrha is a global charity that finds solutions to complex humanitarian problems through research and innovation. We are seeking a Management Accountant to hold a wide range of essential financial responsibilities. These include transactional processing, month-end procedures, supporting budget holders, and financial due diligence over grantees.
Our Management Accountant role is vital to Elrha's robust financial management. It plays a critical part in ensuring that Elrha's programmes and activities run smoothly and efficiently, while also supporting accurate and timely financial forecasting and reporting. This role is varied, touching on all aspects of Elrha's financial management, and acts as a key contact for a range of stakeholders, both internal and external.
The profile of a successful candidates is a qualified or part-qualified accountant, with strong technical skills and the ability to translate these skills into working successfully with non-financial specialists. You will also have a good understanding of the practical interactions between an organisation's operations, its key risks, and its financial data. Experience in the humanitarian and/or development sector will be an advantage, as will be knowledge of UK charity accounting and/or technical understanding of audit principles.
In addition, you will also:
have the ability and willingness to take responsibility for a wide variety of tasks, ranging from routine administrative tasks and monthly reporting, to addressing technical accounting problems.
be able to adapt to shifting priorities and responsibilities as the situation demands.
take a constructive approach to problem-solving, applying judgment to consult with colleagues to ensure solutions meet the needs of all those affected.
be a confident user of Microsoft Excel, comfortable working with pivot tables, lookups and similar advanced functions.
If you want to be part of an organisation that creates positive change in the humanitarian sector then join us and we'll give you every opportunity to succeed. In return, we can offer a large degree of autonomy and flexibility for you to shape the role, develop, learn and grow professionally. We are a committed, friendly and collaborative team, and the role is a great opportunity to develop your skills across a wide financial remit.
Please review the full job description for further details. When applying you will be taken through the Save the Children recruitment system. Please ensure you complete the personal statement as part of the application process to explain how you feel you meet the requirements of the role and why you feel this is next career move for you. Please note that we will assess your communication skills on the quality of your personal statement and CV as well as any presented achievements.
About Elrha
Elrha is a global charity that finds solutions to complex humanitarian problems through research and innovation. We fund and support projects that go on to shape the way in which people across the world are supported during a crisis. We are based in the UK, but our roles have a global reach. We're an established and respected part of the humanitarian community, working closely and meaningfully with our fellow networks and actors to make change happen.
Remote Working
Elrha is currently transitioning to new hybrid ways of working and with the aim of promoting flexible working practices. Other than the expectation to attend occasional team meetings in person, for the purposes of building personal connections and successful collaborations, employees can chose to work either in their designated office base or at their home within the UK. We are happy to discuss flexible working options and patterns at interview.
Commitment to Diversity & Inclusion
Elrha is committed to diversity and equality of opportunity in all aspects of our work both external and internal. We strive to be an inclusive employer and particularly encourage applications from under-represented groups such as returning parents or carers who are re-entering work after a career break, people who are LGBTQ+, from Black, Asian and Minority Ethnic backgrounds, with a disability, impairment, learning difference or long-term condition, with caring responsibilities, from different nations and regions, and from less advantaged socioeconomic backgrounds.
Salaries and benefits
Jobs are positioned within the salary structure based on evaluation. New employees will usually be appointed at the bottom of the grade, however the appointed salary may also take into account the relevant experience a candidate brings to a role. Elrha is committed to paying staff in a fair and equitable way and will benchmark all salary offers in line with the pay of existing staff.
Elrha also has a comprehensive benefits package including 25 days holiday entitlement which increases year on year, 5% employer pension contribution (3% employee contribution) and life cover.
Pre-employment Checks
Any employment with Elrha will be subject to the following checks prior to your start date:
a satisfactory police record check to include a Disclosure and Barring Service (DBS) check and/or an International Criminal Record Check (If applicable)
receipt of satisfactory references
proof of eligibility to work in the national location for this role
Elrha is a wholly owned subsidiary of Save the Children. We are able to benefit from a range of support services provided by Save the Children UK, including recruitment systems. For this reason you will be directed to Save the Children UK's job portal upon clicking 'apply'.
Please ensure you read the full job description and complete the Personal Statement as requested in the application process. We look forward to hearing from you
More about Elrha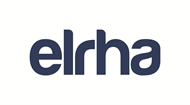 We're a global charity, working to find solutions to complex humanitarian problems through research and innovation. We fund and support w... Read more
Closed date:
24 July 2022 at 23:59
The client requests no contact from agencies or media sales.