£32,000 - £35,000 per year
Permanent, Part-time, Flexible, Full-time
Job description
Epilepsy Research UK is the only UK charity exclusively dedicated to driving and enabling life changing, life saving research into epilepsy. We are currently funding over 70 projects in hospitals and academic institutions throughout the UK, with collaborations across the world. As well as funding research, we are also leading a national strategic programme of work that aims to radically advance research into epilepsy through investment, collaboration and action.
It's an exciting time to join the charity!
We are a small, highly ambitious, dynamic team that is non-hierarchical with a warm and positive culture. We care about our community, and we are seeking someone who is committed to the same standards and values.
The role will encompass working closely with the CEO to support the smooth running of the business. The successful candidate will be front and centre of our day to day and will ensure our supporters and researchers receive an engaging and friendly experience. We would ideally like someone numerate who, alongside our Finance Manager, will reconcile our month-end income process.
If you'd like to have an informal chat, please share a brief CV and we'll get back to you quickly.
More about Epilepsy Research UK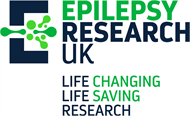 #ALifeInterrupted
Epilepsy interrupts the lives of ordinary, extraordinary people. It's invisible, it's unpr... Read more
Refreshed on:
30 May 2022
Closed date:
06 June 2022 at 23:59
The client requests no contact from agencies or media sales.