Hackney, Greater London (On-site)
Job description
Purpose of the Job
Fair Money Advice provides client focused and impact driven services. The ability to provide first class advisory and casework services that impact individuals, and the communities they live in, is fundamental to the way in which Fair Money Advice provides transparent and evidence-based services.
Personal debt and its consequences have an enormous effect on individuals and families alike. Fair Money Advice works with partners to provide budgeting advice and support to try and alleviate these difficulties working with individuals to prepare detailed financial statements and explore ways of maximising their income and reducing outgoings. Advisers from FMA also negotiate with creditors directly on behalf of clients and set up manageable and sustainable repayment arrangements whilst providing comprehensive casework services.
JOB DESCRIPTION
Job Title Trainee Debt Adviser
Salary £24,000
Annual Leave 25 days paid holiday and 3% contribution to a stakeholder pension
Hours of work 37.5
Contract Permanent– (subject to continuation of funding)
Location Hybrid/ Outreach locations accross London
Training and development
Fair Money Advice will provide internal and external training as appropriate. Continued professional development is fundamental to the values of Fair Money Advice in building capacity amongst its team members.
Main Duties and Responsibilities
Progress and manage client cases under supervision of senior/specialist advisers
Complete training and shadowing tasks as required to meet standards
Manage caseload and individual targets with supervision
Deal appropriately and sensitively with enquiries, by telephone, letter and email, from both clients, creditors and other organisations
Effectively collect and update monitoring data as required and written case studies as requetsed
Provide casework support to senior/specialist advisers, book appointments; liaise with clients, process referrals from partners or other agencies to ensure diaries are active and upto-date.
To carry out full needs assessments for all debt advice enquiries under supervsion
Upload and log all client enquiries and case updates on to FMA case management systems.
Support all advisers with routine delivery of information and guidance to clients and or/organisations
Be able to provide support during evening or weekend events as expected
Assist in the preparation of presentations for seminars, conferences and meeting (both internal & external)
Take part in client/guest visits and conference meetings as required, and working effectively with different parts of Fair Money Advice.
Attend relevant conferences, seminars and meetings as required.
Attend internal meetings as required
To carry out such duties as required for the team
To adhere to all project policies, in particular those on confidentiality, data protection and equal opportunities; and to challenge negative attitudes and practice related to race, class, age, gender, sexuality, disability, or religion.
Staff management
To assist in the day to day running of the project
Person Specification
Essential Skills & Attributes
At least six months experience of working with the public, and ideally including gathering, providing and disseminating complex and sensitive information
Effective oral and writing skills and an ability to communicate by several means with a variety of audiences
Good interpersonal skills and an understanding and empathy to the reasons people get into debt
Good mathematical acumen and the ability to deal with figures with accuracy and attention to detail
Good analytical and critical thinking skills, comfortable in identifying trends and key drivers
An understanding of the community development field, as well as wider regeneration issues
Ability to handle sensitive information with discretion
Excellent presentation skills
Excellent Microsoft Excel and data management skills, including good working knowledge of Microsoft Word and PowerPoint.
Excellent time management and prioritising skills to ensure that clients are effectively dealt with or tasks completed within deadlines
A proven ability to work with a variety of stakeholders, both statutory and non- statutory
Experience of working with multiple agencies or departments to collate and gather data as required
Ability to produce clear and accurate internal reports for advisers and FMA management team
Ability to work to conflicting deadlines and prioritise time sensitive work
A commitment to FMA aims and mission
Desirable Attributes
Ability to speak a second language, or experience of working in multi cultural communities
Creative ability to make data interesting for people who are not experts using plain English
Project monitoring experience or understanding the requirements for evaluating service delivery
Evidence of commercial awareness and the not for profit sector would be advantageous; particularly an understanding of poverty eradication solutions
Advice agency experience or similar
More about Fair Money Advice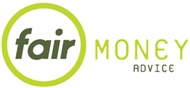 Fair Money Advice (FMA) is a pioneering pan-London debt advice and financial inclusion charity, with over 20 years of grassroots delivery. Our ... Read more
Refreshed on:
16 July 2022
Closed date:
31 July 2022 at 23:59
Tags:
Advice, Information, Advocacy