London, Greater London (On-site)
£24,000 - £28,000 per year
Contract, 12 month contract initially, Part-time, Full-time
Job description
Families Need Fathers is a registered UK charity working to promote collaborative post-separation parenting. The Operations and Marketing Officer offers a great opportunity to make a difference and improve outcomes for children and their parents. We offer a range of support services as well as campaigning and lobbying activities to improve family support services and legislation. Being a small organisation, doing a huge job, means that the postholder will be able to be involved in a wide range of projects and to use and develop their experience in a breadth of ways that are less likely to be available in larger organisations. The role is offered on a 12 month contract, with a view to extending it or making it permanent depeding on how the role evolves and availability of funds. The role is offered full-time or part-time based at our office and working from home. We will consider job-share options for part-time workers.
We want to hear from all interested candidates, and to be considered for the position we strongly recommend submitting a detailed covering letter along with your CV, outlining why you're right for the role.
You're one click away ... Apply Now!
Application Instructions
Please send your CV and a covering letter to explain how your skills and experience meet the role specification.
More about Families Need Fathers Ltd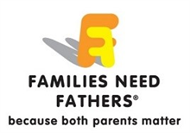 FNF Purposes Statement/Charter
"We work for the well-being of children in separated famil... Read more
Refreshed on:
07 October 2021
Closed date:
22 October 2021 at 23:59
Job ref:
Ops and Marketing
The client requests no contact from agencies or media sales.