London, Greater London (Hybrid)
Permanent, Part-time, Minimum of 25 hours per week for part time or 35 hours a week for full time, Full-time
Job description
Job Title: Communications & Marketing Officer
Accountable to: Communications & Marketing Manager
Location: All employee contracts are based at the offices in London; however, we operate a flexible, hybrid model including home working.
Salary: £27,639 per annum (pro rata where applicable) increasing in line with FNF Pay Scales
Pension: National Employment Savings Trust (NEST)
Contract: Full or part time will be considered - although a minimum of 25 hours per week required.
Term: Permanent after satisfactory 6-month probation period.
The Foundation is seeking an experienced communications professional with a track record of success and a general communications background, encompassing marketing and digital communications.
The post will raise the profile of the Foundation, engage a range of new audiences through proactive marketing and media relations. You will have excellent writing skills, be a confident communicator and an organised self-starter who can work to their own initiative. The role will contribute to helping to build, promote and retain the Foundation's outstanding reputation.
Reporting to the Communications & Marketing Manager, the successful candidate will help to develop the Foundation's communications strategy whilst also taking responsibility for managing and developing the tools and content to deliver this on a day to-day basis. You will have a specific focus on social media and web; and in particular you will be tasked with helping to grow Membership of the FNF Academy via strategic, proactive marketing.
You will write and distribute a range of content across the marketing mix including the charity's website, social media and in print. This includes writing copy and creating regular e-bulletins, updating social media channels, creating content to share the impact of our work, as well as helping to promote outreach and other events and activities.
This role will require excellent communication skills, great teamwork, organisational skills and the ability to communicate effectively in writing with a wide range of audiences including alumni, supporters, major donors, funders, national and regional media and the Foundation's diverse range of partners.
Main Duties and Responsibilities
Communications and Media
Working closely with the Communications & Marketing Manager and as part of the External Relations team, support the development of the Foundation's communications and marketing strategy.
Contribute to the development and implementation of the communications strategy and messaging across multiple channels.
Build and maintain relationships with key media outlets and journalists.
Develop ideas and creative ways of telling stories about our Foundation and our impact.
Develop communication materials (press releases, speaking points, messaging, statements) to support the work of the Academy Team. In particular, you will be asked to help support our drive to grow Membership.
Engage new and existing audiences through relevant content for print and digital platforms.
Work with third-party organisations to conduct public surveys to be used to inform our market intelligence.
Marketing
Develop campaigns, marketing and outreach tools to continue to build the profile of the Foundation with a range of audiences.
Collate copy and develop print materials with other teams to promote within the Foundation, including the Florence Nightingale Foundation Academy. This will involve the promotion of programmes/scholarships and the success of the nurses and midwives who have participated, membership of the FNF Academy and research and policy outputs.
Evaluate the impact of all communications and inform the development of the annual "Impact Report".
Develop ways to share the impact of the Foundation's work such as case studies, infographics and other media.
Social Media and Digital
Proactively suggest ideas for engaging content for all of the Foundation's social media and web platforms.
Coordinate and manage content for and write the Foundation's e-bulletins and external newsletters.
Regularly update and create new content, including film, for the Foundation's website.
Other
Work together with staff across departments to identify new ways to promote their work.
At all times abide by Foundation policies, including confidentiality and GDPR and all other legislation that applies to FNF.
Perform any other reasonable tasks as agreed.
Requirements
A qualification in marketing or communications, or similar
Proven track record in marketing and communications
Fluent language skills in English, both in writing and verbally
Ability to communicate calmly, thoughtfully and concisely
Must align with the core aims of the Foundation
Person Specification:
Essential:
Previous experience in using content management systems to update and maintain websites, such as Wordpress.
Excellent communication skills. Able to communicate effectively - both orally and in writing - with a wide range of people and to engage diverse audiences.
Experience of writing press releases and other communications materials.
Well organised with an ability to work under pressure and with competing priorities, using own initiative.
Previous experience of creating compelling marketing or publicity copy for social media, print and for websites; and updating as required.
An understanding of SEO and Google Analytics.
Creative problem-solving skills and a flexible, adaptable approach to team and project work.
Understanding and commitment to the principles and practice of equality and diversity.
Ability to brief and work with internal and external partners to understand and deliver on their communication objectives.
Desirable
Experience of working in a communications and marketing role in the Third Sector.
Experience of using a CRM such as Salesforce.
More about Florence Nightingale Foundation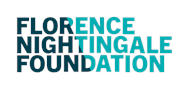 The Florence Nightingale Foundation (FNF) was established in 1929 as a living memorial to Florence. The Foundation advances the study of ... Read more
Closed date:
04 July 2022 at 14:02
Tags:
Communications, PR, Digital
The client requests no contact from agencies or media sales.