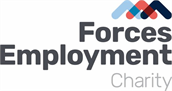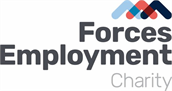 Career Coach
London, Greater London (Hybrid)
£40,000 per year pro rata
Part-time (14 hours per week)
Job description
Career Coach
​
​Job Role
The role of the Career Coach supports the delivery of the Executive Programme by providing a career consultation service to clients and by providing executive coaching to a smaller cohort of those clients. The post-holder needs to be a qualified coach, working within a recognised structure of accreditation and supervision (for example, as a current member of ICF). They must have the ability to support clients with advice and guidance on how best to secure executive roles attracting high salaries: CV writing; networking and use of social media; able to build and sustain meaningful and productive partnerships with a range of stakeholders for the benefit of the FEC's clients. They should have a good knowledge of the current job market, opportunities in a variety of different sectors, and be able manage/advise on salary expectations, as well as offer assistance and/or coaching in interview techniques. Ideally, they will have first-hand experience of being a member of the Armed Forces community and of an executive career.
This is a part time 14 hours per week (2 days) role, expected 1 day per week, on average, working in/from Mountbarrow House (Head Office building) ; otherwise, flexibility to work from home, with occasional attendance at events.
This role has a competitive salary of £40k pro rata
​
​PRINCIPAL RESPONSIBILITIES
Support delivery of the Executive Programme
Deliver effective and supportive career consultations to clients of the Executive Programme, including, but not limited to: CV writing; networking and use of social media; accessing relevant employment and development opportunities; gaining entry, and then progressing their careers, in a range of sectors.
Provide a limited executive coaching service to a small cohort of clients over an extended period of time (up to 12 months). These clients will be those most in need of this service due to their exceptional circumstances.
Provide clients with current, relevant, insight into the executive careers market, including salary expectations, in a range of sectors.
Advise and/or coach clients in interview techniques.
Embrace and fully utilise the agreed systematic approach for career consultations, thereby facilitating evaluation of the service.
Full and effective use of CRM systems (currently Salesforce) for recording client engagements.
Building advocacy for employment of veterans and their families, and for FEC.
Membership of Executive Services team
Striving for Executive Services to be recognised and acknowledged for providing a first-class service as part of the go-to military charity for employment.
Ensure departmental compliance with ISO 9001 (and other) frameworks within the Executive Services department.
Collaborate effectively with the wider Executive Services and FEC teams in promoting FEC and the Executive Programme.
Undertaking other tasks and assignments as may be allocated from time to time by the leadership and management of both FEC and Executive Services. Examples will include participation in the planning and delivery of a variety of FEC events and workshops.
PERSON SPECIFICATION
Qualified (minimum Level 5; ideally Level 7 and above) and accredited (for example, a current member of ICF), executive coach.
Excellent, concise, and accurate written and verbal communication skills.
Strong networking skills: the enthusiasm and ability to create and sustain lasting relationships that will support the work of FEC.
Strong IT skills: proficient user of MS Office; knowledge of customer relationship management software (ideally Salesforce), and social media.
Empathy with the Armed Forces community and an understanding of the challenges they face, ideally through first-hand experience.
Insight into the employment pathways in a range of sectors that offer opportunities for executive level employment for clients of the FEC, ideally through first-hand experience.

​Experience

Ideally bringing an existing network of employers and organisations that will support the work of FEC.
Ideally bringing a network of veterans and individuals connected with the work of FEC.
Track record of developing effective and productive relationships with senior managers and stakeholders.

​Personal Attributes

Excellent interpersonal and influencing skills. Able to communicate well with people at all levels and build effective working relationships with a wide range of stakeholders.
Motivated, enthusiastic, self-starter, with initiative and judgement, able to identify and develop opportunities, whilst working largely unsupervised.
Well organised with drive and ability to plan, manage and deliver effective programmes and activities whilst maintaining a sense of calm under pressure.
Strong team player: works collaboratively and creatively to develop plans and solve problems.
A willingness to work flexibly, and to support and assist others.
Embracing the philosophies of Continuous Improvement, Lifelong Learning, and Continuing Professional Development
​
To apply, please submit a Cover Letter and CV by Midday Thursday 11th January 2024
More about Forces Employment Charity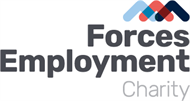 We exist to provide life-long, life-changing support, jobs and training opportunities to service leavers and veterans, irrespective of circumst...
Read more
Refreshed on:
06 December 2023
Closing date:
21 December 2023 at 23:59
Tags:
Advice, Information, Business Development