Belfast, Belfast (Hybrid)
Unpaid role, expenses paid
Part-time (Approx. 1.5 days per month)
Contract (Initial 3 year term)
Job description
Board member (x2)
We are looking for someone with a focus on:
· Governance expertise
· Representation from Wales
Volunteer status: No salary, reasonable travel and childcare expenses to all meetings are covered
Duration: Initial 3-year term with the expectation of a 2nd 3-year term
Time commitment: Approx. 1.5 days per month
Location of meetings: Flexible – usually 3 meetings are held in London and 2 outside London, with the option to join remotely.
Closing date: Thursday 7th December
Interview date: 14th & 15th December TBC
___________________________________________________________________________
As we strive to tackle the ecological and climate emergency and further environmental justice, we are seeking to appoint two Board members to join the Friends of the Earth Board.
About the role
Joining the Friends of the Earth Board is a great opportunity to make a meaningful contribution to action on the climate and ecological crisis.
The Board is responsible for the governance of Friends of the Earth Limited, which has jurisdiction over Friends of the Earth's campaigning and activism in England, Wales, and Northern Ireland. Sharing responsibility with other Board members and under the direction of the Chair, this role will contribute to our campaigning and organisational strategy and guide the organisation in making a long-term impact.
We pride ourselves on a positive, collegiate working culture and on constructively providing support and challenge to our Senior Leadership Team.
In 2023 we were awarded Conservation and Environment Board of the Year at the Board Awards for our impact on diversity and inclusion within environmental conservation. We aim to build on this achievement including through the current recruitment.
Main responsibilities
This governance role involves the following key areas:
· Supporting and guiding the mission and values of Friends of the Earth
· Providing strategic direction for our campaigns, community activism and the organisation
· Oversight of our people, fundraising, business planning, budgeting, financial management and compliance
· Fulfilling legal responsibilities as a director under company law
· Assessing risks and overseeing mitigating actions
· Safeguarding
· Supporting and constructively challenging our Senior Leadership Team
Key skills and attributes
All candidates should demonstrate a commitment to the mission and values of Friends of the Earth and their ability to fulfil the responsibilities outlined above.
Owing to the recent departure of two board members who reached their term limits, we are specifically looking for candidates matching the following criteria:
· Significant governance experience in a non-executive role (with legal background a bonus);
· Candidates from Wales, or with a strong knowledge and understanding of climate and environmental issues in Wales, to ensure representation on our Board of all our constituent nations.
Additional desirable experience includes some or all of the following:
· Financial experience, in particular oversight/management and risk
· Experience of fundraising or income generation
· Campaigning and activism experience
· Knowledge and understanding of the climate and ecological emergency and environmental justice
· Community/network organising experience and/or membership of a Friends of the Earth local group
· Communications experience, including media, social media, and marketing
· Lived experience of the impacts of the climate and ecological crisis
Please note we will also be running recruitment for a youth member to join our board in the coming months.
Time commitment
In addition to four quarterly Board meetings per year, there is an additional Board meeting held during the annual away days. Meetings usually take place during the working day on a Thursday with at least one held outside of London and the option to join remotely (where required). The annual away days are usually two days outside London, together with the Senior Leadership Team and other senior members of staff.
In addition to attending meetings, you will need to make time to:
· read papers prior to each Board meeting and prepare comments and feedback
· liaise with the Chair, other Board members and staff between meetings
· lead discussions on particular issues from time to time, including becoming involved in particular projects depending on your specialist skills
· attend Fiends of the Earth supporter events and support fundraising initiatives as relevant


We estimate that the total time commitment is approximately 1.5 days per month, although this is not evenly distributed across the year and will be greater for Board Members taking on an officer role (e.g., Vice Chair, Chair of Finance Committee). We acknowledge this is a significant time commitment and are committed to providing flexibility and support to candidates who require this to meet the demands of the role.
Board members are encouraged to join or participate in the activities of their Local Action Group in order to maintain connections with our grassroots movement. Board members are also ambassadors for Friends of the Earth and are invited to our events. Being a member of the Friends of the Earth Board is a highly rewarding experience and you will play a vitally important and challenging role across the governance of the organisation.
How to apply
To apply for the role of Board Member of Friends of the Earth Limited please email your CV (maximum 2 pages of A4) together with a supporting statement (maximum one page of A4).
For more information and how to apply please visit our website via the link below.
More about Friends of the Earth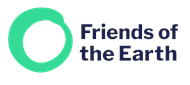 Friends of the Earth are part of an international community dedicated to protecting the natural world and the wellbeing of everyone in it....
Read more
Posted on:
10 November 2023
Closed date:
07 December 2023 at 23:59
Tags:
Management, Governance
The client requests no contact from agencies or media sales.