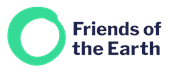 Closing in 6 days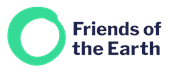 Intern – Muslim Community Legal & Policy
Birmingham, West Midlands (Hybrid)
Intern- £15.36 per hour (£23,963 per annum)
Internship or contract (12 months - Fixed term contract linked to funding)
Job description
Help us to widen our campaign to save the planet!
Friends of the Earth places people at the very heart of what we do and why we do it. We are an environmental justice organisation that operates from the grassroots and at government level. Part of our mission is to work for social justice and to support the inclusion of communities currently under-represented both in our own organisation and in the wider environmental campaigning movement. In this instance, we are reaching out to applicants from a Muslim background for a twelve-month, paid internship supported by the Aziz Foundation.
This opportunity is designed to broaden and deepen the intern's understanding of Friends of the Earth's ability to organise, win campaigns and ultimately to transform society. The focus will be on supporting campaigns through legal, policy analysis and research. This is not just desktop support, but also involves developing relationships with communities and the policy/legal community in order to effect real-world change.
You will work closely with campaigns and activism staff across the England, Wales and Northern Ireland family and tap into existing resources, programmes and tools across the organisation. You will be given guided support through the placement to learn about our work and that of the wider environmental movement.
Placement
You will be involved in a range of work that will give you opportunities for both learning and experience of campaigning and influencing policy. This will include everything from planning campaigns, liaising with our legal team and others on how to apply the law in what we do, reaching out to our existing network and to new individuals and communities to help bring them into our work. You will also carry out research with a particular focus on Wales/Cymru and Northern Ireland.
Throughout, you will be supported and mentored by a range of our colleagues so that by the end of your internship you will be well placed to work further within either Friends of the Earth and the wider environment movement. (Please note though this in an internship, there is not a permanent role automatically on offer after completion of this placement.)
For more details, please see the role description.
How to apply:
Please apply via our online application form, you will be able to save your application and come back to it before submitting your form.
Your supporting statement should address the person specification of the job description.
In addition, under the section 'Other Essential Information' please provide examples of your;
1. Intimate understanding of the UK Muslim community
2. Experience of working with the UK Muslim community
Closing date: Wednesday 13th December 2023 (23:59)
Interviews: Mid-January 2024
Hours: Full time (30 hours over 4 days)
Location: Flexible across England, Wales and Northern Ireland
Please note we only accept applications via the Friends of the Earth Application System.
We offer a competitive range of benefits, good work/life balance including a 4-day working week with no loss of pay, excellent learning and development opportunities and a vibrant organisational culture.
Our staff body is currently under-representative of People of Colour, LGBTQIA+ people and people with long term conditions or impairments. We are committed to eroding these historic barriers, so as to create a movement in which people from all walks of life see themselves in, and so we particularly encourage you to apply if you belong to one of these groups or sit at multiple intersections of disadvantage. We are committed to the Disability Confident standard and will guarantee an interview to any candidates who declare a disability and who meet the essential criteria for the role.
Friends of the Earth staff who publicly represent Friends of the Earth (including all campaigners) are not allowed to also represent a political party. This is to ensure that there can be no confusion in the minds of the public about Friends of the Earth's party-political independence. Affected staff should also seek permission from the Senior Management Team if they wish to hold a non-public facing official role in a political party. If this is an issue, please do raise this with us as soon as possible.
Friends of the Earth is an international community dedicated to protecting the natural world and the wellbeing of everyone in it. We lead campaigns, provide resources and information, and drive real solutions to the environmental problems facing us all.
More about Friends of the Earth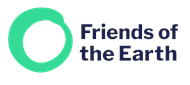 Friends of the Earth are part of an international community dedicated to protecting the natural world and the wellbeing of everyone in it....
Read more
Posted on:
21 November 2023
Closing date:
13 December 2023 at 23:59
Tags:
Policy/Research, Legal
The client requests no contact from agencies or media sales.