Belfast, Belfast (Hybrid)
Birmingham, West Midlands
Regional £35,095 - £37,095 per annum/ London £38,252 – £40,252 per annum
Contract, 12 months fixed term contract (maternity cover), Full-time
Job description
Friends of the Earth is the biggest grassroots environmental campaigning community in the world. It covers 75 countries – from Norway to Australia, from South Korea to Colombia. We have around 5,000 local activist groups and over 2 million members and supporters worldwide. All of them doing incredible things for a healthier, fairer, greener world.
We are looking for a passionate and proactive marketing and engagement specialist to join us on a maternity cover contract, in a busy, visible and creative role. This is an exciting time to join the team as we roll out a new brand and audience strategy and launch a new multi-year campaign to end fuel poverty and halt climate change. This role will be responsible for the development and delivery of integrated marketing and communications plans that grow awareness of the Friends of the Earth brand amongst our target audiences and help us win campaigns by effectively engaging our supporters and grassroots network of groups.
Key Skills:
Experience of delivering integrated digital and offline campaigns, successful above and below the line marketing campaigns.
Proven ability to manage multiple stakeholders and navigate differences of opinion to deliver excellent results.
Understanding of how to apply audience insight from research and how to meet audience growth targets.
Knowledge of different models of audience segmentation and how to develop content and comms that engage different audiences.
Experience of commissioning creative content from both in-house creative teams and external agencies.
Ability to project manage end-to-end campaigns, manage a budget and ensure deadlines are met.
Ability to analyse data, interpret trends and evaluate results from multiple metrics.
Key Attributes:
Curious mindset and an openness to exploring new ways of doing things. A proven ability to test and learn new approaches and apply learnings.
Confident communicator with an ability to challenge constructively, whilst taking responsibility for own successes and failures.
Be proactive at spotting opportunities and challenges, raise risks as necessary.
Ability to work both independently and collaborate well cross-organisationally.
The team:
The Brand, Marketing & Audiences team plays a critical and visible role in the organisation. We lead strategic projects, put engagement into the heart of our campaigns and offer expert advice and analysis to teams across the organisation. We are a high-performing and friendly team that strives to experiment with new ideas and support each other in the process. This is an exciting time to join us as we develop and roll out a new brand and audience strategy.
This role will report directly to the Marketing Manager but will support the work of the wider team including our Social Media & Engagement Manager and Email & Supporter Experience Manager. We are cross-organisational in scope so a large part of the role will also be collaborating with different teams such as Creative & Content, Campaigns, and Individual Giving amongst others.
Closing date: Midnight, Thursday 21st July.
Location: Flexible across England, Wales and Northern Ireland
We offer a competitive range of benefits, good work/life balance, excellent learning and development opportunities and a vibrant organisational culture.
Our staff body is currently under-representative of People of Colour, LGBTQIA+ people and people with long term conditions or impairments: We are committed to eroding these historic barriers, so as to create a movement in which people from all walks of life see themselves in, and so we particularly encourage you to apply if you belong to one of these groups or sit at multiple intersections of disadvantage.
Friends of the Earth is an international community dedicated to protecting the natural world and the wellbeing of everyone in it. We lead campaigns, provide resources and information, and drive real solutions to the environmental problems facing us all.
More about Friends of the Earth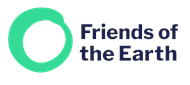 Friends of the Earth are part of an international community dedicated to protecting the natural world and the wellbeing of everyone in it.... Read more
Refreshed on:
11 July 2022
Closed date:
21 July 2022 at 23:59
The client requests no contact from agencies or media sales.