Belfast, Belfast (Hybrid)
Regional 23,757 – 24, 957 (FTE 39,595 – 41,595) London 25,651.20 – 26, 851.20 (FTE 42,752 – 44,752)
Contract, 6 month Fixed Term Contract (Maternity Cover), Part-time
Job description
Want to protect people and planet? Come join us! We have an exciting opportunity for an interim Philanthropy Manager to join our Major Partnerships team. The Major Partnerships team manages around £5 million of relationships with major and high value donors, trusts and statutory funders, and corporate partners. We are a fun, knowledgeable and passionate team looking to grow our income.
The Philanthropy Manager role is maternity cover for one half of a job share partnership focusing on major and high value donor relationships. Alongside the job share partner, the role manages a team comprising one Senior Philanthropy Officer, one Prospect Research Officer, and two Philanthropy Officers. The Prospect Research Officer and one of the Philanthropy Officers are new to the team this financial year, highlighting the investment being made to the Philanthropy programme. The individual will (co)-lead on the strategic direction of the high value and major donor programmes.
Key Skills and Attributes:
The Philanthropy Manager (job share) is a pivotal role (two-three days per week) to help us generate the income needed to help tackle the urgent climate crisis. You will co-lead the strategic development of the whole philanthropy programme for growth.
The successful candidate will have experience of creatively and successfully managing individuals or a small team. You will demonstrate genuine and thoughtful ways to engage current and prospective donors and contribute to developing our portfolio of propositions for donors. You will be a confident relationship-builder and have the ability to act as an interpreter between donors and colleagues, from SLT to board members.
The team:
In addition to the Philanthropy team, you will work closely with an Events & Stewardship Officer and the Major Partnerships Team Assistant who deliver cross-team functions within the Major Partnerships team.
Closing date: 12th June 2022
We offer a competitive range of benefits, good work/life balance, excellent learning and development opportunities and a vibrant organisational culture.

Our staff body is currently under-representative of People of Colour, LGBTQIA+ people and people with long term conditions or impairments: We are committed to eroding these historic barriers, so as to create a movement in which people from all walks of life see themselves in, and so we particularly encourage you to apply if you belong to one of these groups or sit at multiple intersections of disadvantage. We are committed to the Disability Confident standard and will guarantee an interview to any candidates who declare a disability and meet the essential criteria for the role.

Friends of the Earth is an international community dedicated to protecting the natural world and the wellbeing of everyone in it. We lead campaigns, provide resources and information, and drive real solutions to the environmental problems facing us all.
More about Friends of the Earth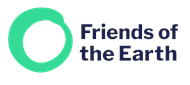 Friends of the Earth are part of an international community dedicated to protecting the natural world and the wellbeing of everyone in it.... Read more
Refreshed on:
03 June 2022
Closed date:
12 June 2022 at 23:59
Tags:
Fundraising, Management