Birmingham, West Midlands (On-site)
£33,957 (inclusive of London weighting) plus competitive pension
Job description
Location is flexible but requires travel to the London office one day per week
About the role:
The external relations team is responsible for the message and reputation of Frontline, and inspiring support for the charity. The communications team leads on messaging, press, on and offline content, public affairs and events, alongside the fundraising and marketing teams. This is an exciting opportunity for two communications and engagement officers to play a key role in Frontline achieving its mission to create social change for children who do not have a safe or stable home.
A little bit about you:
The communications and engagement officers will be responsible for, alongside the communications manager, designing and implementing a strategy to increase engagement with either Frontline fellows or participants on our leadership programme.
Working with the rest of the communications team, these roles will identify and create content to raise awareness of and promote fellows' and participants success, stories and experiences across a variety of internal and external platforms and of Frontline's work to bring about change for all children and families who have a social worker, and in the social work sector.
Our commitment:
We have increased the diversity of Frontline's workforce in the last 12 months, but we need to do more to have greater ethnic minority representation in our senior roles. We know the value ethnic minority voices bring and therefore, we are strongly encouraging applicants from these backgrounds to apply. We are also a disability confident employer and welcome applicants with disabilities. Please let us know how we can make the recruitment process more accessible for you by emailing our People team, the email address is on the link to this job advert.
Please email our People team if you would like us to send you the job pack in a different file format.
We only accept applications through our non-biased recruitment website, Pinpoint.
More about Frontline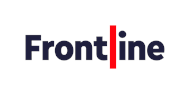 Over 700,000 children in England rely on the support of social workers each year. These children need and deserve the support of life changing ... Read more
Closed date:
19 July 2022 at 09:00
Job ref:
Communications, Engagement
Tags:
Communications, PR, Social Work