Curriculum Lead (Social Work)
Birmingham, West Midlands (Hybrid)
£50,174.04 (£53,446.26 inclusive of London weighting) plus competitive pension
Contract (Fixed Term - 6 months with the possibility of extension)
Job description
Location: Flexible, hybrid working. Travel to central London office required at least once a month.
The Curriculum Lead will play a leading role in developing and delivering the Frontline Programme, a fast-track master's in social work.
The Curriculum Lead will make a significant contribution to the development of the​teaching, learning and assessment (grading and observation of practice and academic​ components) on Frontline's programmes to ensure the successful implementation of the curriculum. The Curriculum Lead may also be involved with delivery of teaching materials in various settings, including online and in-person.​
You will play a key role in the development of Practice Tutors and Consultant Social​ Workers in relation to the curriculum which may include running briefings on​ curriculum areas, contributing to training materials and being involved in quality​ assurance of materials relating to the support and information provided to these roles.​
This is a varied and exciting role; we need someone who is enthusiastic about joining us​ to ensure our programmes remain innovative and excellent and that we become widely​ recognised as delivering world leading programmes. You will be passionate about​ teaching and learning and have a deep interest in social work education.
Some key responsibilities include:
Influence and help shape programme content including ensuring the implementation of evidence-based knowledge, skills and interventions with the aim of reducing risk to children.​
Promote and introduce evidence-informed methods of teaching and assessing social work practice with families – drawing on the expertise of others in social work.​
Work collaboratively with colleagues across the organisation to develop and deliver teaching content and assessment.​
Ensure programmes remain compliant with professional standards and regulatory requirements.​
A little bit about you
We are looking for a registered social worker with experience in teaching and learning, and an intellectual curiosity to challenge and develop their own ideas by keeping up to date with current research and evidence. The role will suit someone who is passionate about the development of social work practice, innovation and leadership who has a thought-through vision of what excellent social work looks like.
We have a fast-moving culture within the team and organisation, so we're looking for someone who is who is well organised, details-focused and can use their initiative to do what works. You will have excellent communication skills, be able to build relationships with people and be willing to learn. There are lots of opportunities for growth and development in this role – and for the right candidate to make the role their own.
If you feel you have the skills to make a real impact and contribute to creating lasting social change for children and families, we would love to hear from you.
We have increased the diversity of Frontline's workforce in the last 12 months, but we need to do more to have greater racialised minority representation in our senior roles. We know the value racialised minority voices bring and therefore, we are strongly encouraging applicants from these backgrounds to apply. We are also a disability confident employer and welcome applicants with disabilities.
Please let us know how we can make the recruitment process more accessible for you by emailing our People team, the email address is on the link to this job advert.
We only accept applications through our non-biased recruitment website, Pinpoint.
More about Frontline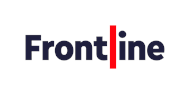 Over 700,000 children in England rely on the support of social workers each year. These children need and deserve the support of life changing ...
Read more
Posted on:
20 November 2023
Closed date:
06 December 2023 at 09:00
Tags:
Social Work, Teaching
The client requests no contact from agencies or media sales.