Birmingham, West Midlands (Hybrid)
Newcastle upon Tyne, Tyne and Wear
£50,421 (£53,508 in London) or £54,537 (£57,624)  plus competitive pension (dependent on experience)
Job description
Location: Flexible. Frequent national travel required, including occasional travel to our head office in central London. We have office bases in London, Manchester, Birmingham and Newcastle
About the role:
The Principal Curriculum and Learning Lead will have responsibility for the overall content development, design and delivery of Frontline's leadership programmes. This includes residentials, self-directed study, online workshops and coaching.
The Principal Curriculum and Learning Lead will ensure high quality, cohesive learning and development across all elements of the our leadership programmes. Both personally and through line management of the Curriculum and Learning Leads and Coaching team, they will work effectively across teams to manage relationships with internal colleagues, external partners and facilitators. This is to support subject-matter experts to design effective materials and to quality assure content design and delivery to meet Frontline's teaching and learning standards.
A little bit about you:
The successful candidate will have a strong understanding of the leadership skills necessary to drive change and will be focused on developing leaders' expertise to have lasting impact on them, their teams and the children and families they work with.
There is a high autonomy culture within the team and organisation, so the role requires someone who is well organised, pro-active and can use evidence to implement what works. It is an exciting opportunity to shape the development of our leadership programmes and there is a great deal of scope to make the role your own.
Our commitment:
We have increased the diversity of Frontline's workforce in the last 12 months, but we need to do more to have greater ethnic minority representation in our senior roles. We know the value ethnic minority voices bring and therefore, we are strongly encouraging applicants from these backgrounds to apply. We are also a disability confident employer and welcome applicants with disabilities. Please let us know how we can make the recruitment process more accessible for you by emailing our People team, the email address is on the link to this job advert.
Please email our People team if you would like us to send you the job pack in a different file format.
We only accept applications through our non-biased recruitment website, Pinpoint.
More about Frontline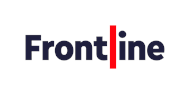 Over 700,000 children in England rely on the support of social workers each year. These children need and deserve the support of life changing ... Read more
Refreshed on:
12 July 2022
Closed date:
18 July 2022 at 09:00
Job ref:
Curriculum, Lead, Programmes, Social Work
Tags:
Management, Project Management