London, Greater London (On-site)
£28,000 - £32,000 per year
Contract, 2 year fixed term, with option for extension, Full-time
Job description
About Future Frontiers
In the UK, family income is the strongest predictor of how well a young person will do at school and the future opportunities they will have. Future Frontiers exists to change this. Our vision is of a society where equal access to education and career opportunities enables potential to overcome poverty.
We are an award-winning education charity with an innovative approach to tackling educational inequality in the UK. Our mission is to provide disadvantaged young people with the guidance, networks and opportunities they need to realise their potential at school and achieve post-16 qualifications that build towards secure and fulfilling employment. By partnering with schools and forward-thinking businesses we deliver a high-impact coaching programme to young people from disadvantaged backgrounds. We recently developed an ambitious 5-year strategy which adds a second year to our programme and provides even more 1 to 1 support for young people, deepening our impact.
The strategy sets out how we will achieve our strategic vision statement: between 2021 and 2026, Future Frontiers will design, develop and rigorously evaluate an enhanced two-year programme that achieves meaningful long-term impact at the post-16 transition, transforming the life-chances of disadvantaged young people. During this period we will support over 16,000 disadvantaged young people. You can read more about our impact so far in our Annual Impact Reports on our website.
Why we need you
We are seeking a Fundraising Officer to join our small and friendly Fundraising Team and play a key role in securing a vital proportion of the charity's income that will help to make a meaningful difference in the lives of disadvantaged young people.
The successful candidate will report to the Head of Fundraising and work alongside another Fundraiser to research funding opportunities and develop our prospect pipeline. You will write funding enquiries and applications; write funding reports and case studies; and support the delivery of excellent supporter engagement.
Your primary focus will be on charitable Trusts and Foundations, but there will also be opportunities to get involved in our work to engage philanthropists and corporate businesses and their staff as volunteer fundraisers.
Candidates who have lived experiences relatable to our young people are strongly encouraged to apply.
Your responsibilities
Prospect research and pipeline development
You will complete research to find charitable Trusts and Foundations that have the potential to support Future Frontiers for the first time. You will use this knowledge to support the development of our prospect pipeline for the coming years, including making recommendations for our funding ask and amount.
Enquiries and applications
You will write enquiries and applications for funding that are tailored to each recipient and make a convincing case for how their support will make a difference for disadvantaged young people. You will clearly outline the need for our work, the details of our programme and the outcomes for participating pupils, and our impact to-date.
Reports and case studies
You will write reports that are tailored to each recipient and demonstrate how their funding has made a different for disadvantaged young people. You will clearly outline activities, successes, challenges and pupils' achievements, and demonstrate the impact of their funding for young people, including the gathering of case studies.
Supporter engagement
You will support the planning and delivery of high-quality, tailored communications and engagement opportunities for existing and potential supporters.
About You
Experience
● Writing (essential): Experience of writing complex documents to fulfil specific aims.
● Research (essential): Experience of completing independent research.
● Building relationships (essential): Experience of building relationships with stakeholders.
● Experience of the charity sector and/or fundraising (desirable): Understanding of the charity sector, the role of fundraising and good practice in fundraising.
Skills and competencies
You should be able to demonstrate all or most of these:
● Written communication: You write clearly, concisely and compellingly.
● Spoken communication: You present detailed information with clarity.
● Attention to detail: You have high levels of perception, accuracy and the ability to tailor communications.
● Organisational skills: You can manage your time and tasks independently and follow processes.
● Curiosity: You are willing and interested to learn about fundraising and supporters.
What we can offer you
• Generous annual leave of 27 days + bank holidays, increasing with service
• Team building offsites and regular team socials throughout the year
• Flexible working: core hours 11am – 4pm and regular working from home as standard, 4pm finish on Fridays
• Cycle to work scheme
• Generous parental pay and additional childcare leave for child's first 2 years
Equal Opportunities, Diversity and Inclusion
Here at Future Frontiers we are dedicated to the practice of equal opportunities. The principles of it underpin our mission and we treat all employees, volunteers, clients and students as individuals. We believe in having an open and inclusive culture that champions diversity in all its forms, including disability, culture, race, gender, sexual orientation, age, life experiences, socio-economic background, and religion.
We encourage everyone to apply for our roles. If you would like to talk to us about working at Future Frontiers in advance of your application, particularly in regards to diversity, we strongly encourage you to contact us via email and we will arrange a call. We'd love to hear from you.
To improve the diversity of the team we are particularly interested to hear from candidates who have not been to university or who have lived experiences relatable to our young people.
How to Apply
● To apply, please fill out our application form by answering these questions and attaching your CV.
1. Tell us why you want to work at Future Frontiers. What is it about us that excites you? (Max. 1,500 characters)
2. With direct reference to the experience, skills and competencies listed in the job description, please tell us the three main reasons why you would make an excellent Fundraising Officer, giving evidence for each reason. (Max. 2,500 characters)
3. Tell us about a document you have written, ideally within a professional context. We want to know:
• The purpose of the document
• Any planning and/or research you completed
• How you approached structuring and writing the document
• Any feedback and/or outcomes resulting from the document. (Max. 1,500 characters)
Please note that, given the nature of the Fundraising Officer role, we will be assessing your quality of
written communication in your answers, including clarity, spelling and grammar.
● Deadline: Monday 20th June 2022, 9am
● Initial interviews expected to be held on Tuesday 28th June 2022, via video call.
● Final, in-person interviews are expected to be held on Tuesday 5th July 2022, at our offices.
More about Future Frontiers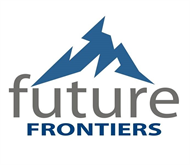 Our purpose: Future Frontiers exists to ensure young people from disadvantaged backgrounds fulfil their potential, at school a... Read more
Refreshed on:
03 June 2022
Closed date:
18 June 2022 at 23:59
Tags:
Fundraising, Policy/Research