Job description
Job Summary
Gaddum are seeking to appoint a new Chief Executive; a leader and professional role model who inspires, motivates, and enthuses staff within the Senior Leadership Team and more widely across Gaddum, promoting a culture of learning, equality, professionalism, collaboration, and innovation, celebrating successes, and encouraging ambition and achievement both internally to organisation and to external stakeholders.
The Chief Executive post will have overall accountability for the strategic leadership of Gaddum. The role will be working collaboratively with the Trustee Board in continuing to build the strategic direction of Gaddum. The Chief Executive will lead the Senior Leadership Team in ensuring oversight of the highest quality services across the organisation's delivery areas.
The role will be as a key influencer with high level effectiveness, both internally and externally across Greater Manchester Health and Social Care System and beyond. The Chief Executive will also be accountable for income generation and leading the organisation's responses to tenders.
The Chief Executive will provide strategic leadership for the continuing development of Gaddum, building on our long history so we are at the heart of key networks and service delivery as the go to charity for insight, intelligence and know how. The role will ensure the highest standards of strategic leadership & operational management for service areas delivered by Gaddum to the diverse populations across Greater Manchester.
This role is subject to an Enhanced DBS check.
For any queries regarding the role, please do not hesitate to get in contact for an informal discussion.
Why work with us?
At Gaddum we are all committed to living our values; in all areas of our work we are supportive, empowering, professional, innovative and diverse. Our teams are passionate about working together to support and empower individuals and their communities. You will receive induction for your role and regular 1:1s from the Chair of Trustees.
All employees at Gaddum have access to an Employee Assistance Programme, Cycle to Work Scheme and an online rewards/savings platform. Our standard holiday entitlement is 25 days per annum plus bank holidays, with additional leave entitlement for your birthday and for wellbeing in the winter.
Everyone has the right to request flexible working from day one because we recognise the importance of a healthy work/life balance and our standard working week is only 35 hours.
Gaddum is a Living Wage Employer and we are proud to have the Investors in People Silver Award. For a full list of our awards and accreditations, please visit our website.
How to apply
The closing date for applications is 5pm Friday 24th November. In person interviews will be held on Tuesday 12th December, in Manchester. There will also be a stakeholder video interview during that week.
Applications should be made via the Application Form and submitted via email. Full details can be found on our website.
Gaddum is proud to be a Disability Confident Level 2 Employer; if you need any support completing your application or require alternative arrangements, please get in contact.
Gaddum is dedicated to fostering an inclusive environment where every individual, regardless of background, feels valued and empowered to contribute. We celebrate diversity as a catalyst for innovation and growth and are committed to creating a workplace that thrives on varied perspectives and mutual respect.
As part of our commitment to equality, diversity and inclusion, Gaddum undertakes blind shortlisting.
At Gaddum we treat everyone as an individual and we will make reasonable adjustments to the application process to meet your needs. This could be because you are a carer or because you have a disability, mental health need, communication need or are neurodivergent.
Please get in touch if you have any questions or requests for adjustments.
More about Gaddum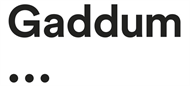 For us, it's personal – We treat everyone who needs our help as an individual with unique circumstances that need to be&nbs...
Read more
Posted on:
30 October 2023
Closed date:
24 November 2023 at 17:00
Tags:
Senior Management, Governance
The client requests no contact from agencies or media sales.