£37,300 - £40,248 per year with up to £5,000 Accountancy Allowance
Job description
Salary - £37,300 - £40,248 + up to £5,000 accountancy allowance
The Government Property Agency is changing the way the Civil Service works and is at the forefront of Government's transformation agenda; reshaping the relationship civil servants have with their place of work. The Agency is central to the delivery of key Government policies including moving 22,000 Civil Service roles out of London by 2030 and tackling climate change by contributing to the Net Zero agenda. To do this we are delivering a major change programme across the UK and consolidating our portfolio in order to save £1.4 Bn over 10 years.
Beyond the bricks and mortar, the GPA is about providing great workplaces for our people. Through programmes like Hubs, Whitehall Campus and Smart Working you will be in the vanguard of creating model working environments and promoting flexible working practices. The postholder can be based at any of the GPA locations with Finance presence outside London with offices in Birmingham, Leeds, Manchester, Newport, Norwich, Nottingham and Swindon.
The Assistant Finance Business Partner (Property) will be a pivotal point of contact as finance support for the Property Directorate in the GPA. They will monitor expenditure and income, investigate variances, contribute to business cases and play a key role in monthly reporting and annual budget setting. This post reports into the Finance Business Partner and will have a wide network of customers across the Directorate they support. The post holder will contribute to GPA developing a culture of strong financial management.
The responsibilities of the Assistant Finance Business Partner will include
Working with GPA's outsourced Property Partner to:
Ensure that the financial accounting for the GPA property estate is accurate.
Monitor income and expenditure and investigate variances.
Support maintenance of the property general ledger.
Support delivery timely and accurate financial reporting.
Commercial Acumen -Awareness & understanding of commercial drivers, risks and financial expenditure and income, ability & knowledge to manage finances, contracts, commercial relationships to secure benefits for GPA, it's clients and customer.
Establish and maintain good relationships across the relevant Directorate and the wider GPA Finance function
Maintain monthly financial forecasts and accruals, and support quarterly reviews
Support the delivery of accurate financial data in a timely manner to enable effective decision making
Provide advice on correct financial treatment of income and expenditure and PO's.
Ensure correct financial governance and stewardship of projects and programmes
Play an active role as a member of the wider finance team, contributing expertise in the development of strategies, proposals and ways of working
Assist in Budget profiling and monthly forecasting
Analysing expenditure and providing commentary against budget and forecast and ensuring income recovered
Management accounts preparation and provision of board slides
Identifying and reporting on financial risk to GPA
Liaising with auditors
Ensuring robust financial reporting across projects
Business Partnering with non-finance managers in order to develop processes and the understanding of financial requirements
Contribute to and provide advice on business cases
Developing financial systems alongside others to make processes more user friendly, efficient, effective and robust.
Key Skills & Experience
Qualified or part-qualified accountant
Experience of property accounting preferred but not essential
A good level of financial reporting experience
Strong attention to detail and ability to analyse and interpret significant amounts of financial data
Ability to communicate complex matters to a non-financial audience
Ability to work well as part of a geographically dispersed team
Strong focus on delivering an excellent service to customers
Strong organisational skills to meet deadlines in a fast paced environment
Strong Microsoft Excel skill
For more information, please apply using the link, or contact Michael Swinburn or Jack White at our retained search agent, Robertson Bell.
More about Robertson Bell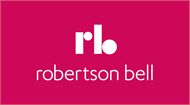 Robertson Bell is the leading specialist recruiter serving employers and candidates in the public and not-for-profit sectors. Our clients chall... Read more
Closed date:
03 July 2022 at 23:59