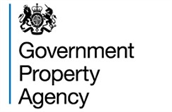 Closing in 2 days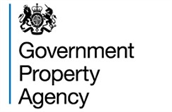 Finance Benefits Manager
Birmingham, West Midlands (Hybrid)
£51,700 - £57,700 per year + (Up to) £5,000 Accountancy Allowance
Job description
£51,700 - £57,700 (National)
+ £5,000 Accountancy Allowance with relevant qualification
The Government Property Agency is changing the way the Civil Service works and is at the forefront of Government's transformation agenda; reshaping the relationship civil servants have with their place of work. The Agency is central to the delivery of key Government policies including moving 22,000 Civil Service roles out of London by 2030 and tackling climate change by contributing to the Net Zero agenda. To do this we are delivering a major change programme across the UK and consolidating our portfolio in order to save £1.4 Bn over 10 years.
Beyond the bricks and mortar, the GPA is about providing great workplaces for our people. Through programmes like Hubs, Whitehall Campus and Smart Working you will be in the vanguard of creating model working environments and promoting flexible working practices.
Working within the Finance Directorate: the post holder will primarily be responsible for the identification, quantification; measurement and reporting of financial and non-financial benefits delivered to Government and its client departments by the activities of GPA. Playing a leading role in shaping and further developing the Benefits measurement and reporting framework which GPA is implementing across its directorates and then embedding benefits reporting as a part of business as usual activities.
The responsibilities of the Finance Benefits Manager will include:
Reporting to the Deputy Director of Property Investment, lead on embedding the approach to analysis and reporting of the Benefits achieved by the GPA.
Working with the Investment Appraisal team, inform decision making on capital investments to help GPA achieve best outcome on their investments through analysis of cashable and non-cashable Benefits.
Support the Programme Business Cases prepared by directorates within GPA to ensure Benefits are reported consistently across government.
Support the GPA directorates in the process for the identification, quantification and reporting of benefits that sit outside Business Cases.
Develop an understanding of Benefits with the aim of continually updating the GPA's approach to Benefits collection and management.
Liaise with stakeholders from across GPA to gather and challenge assumptions, improve the accuracy of benefits reporting, discover new data sources and get the maximum impact with end users.
Support decisions by inputting into Calculators that reflect forecast cash flows, NPVs and impact of benefits on capital investments.
Create a close relationship with wider government, including HMT, to ensure best practice in the collection of benefits and compliance with Green Book regulations.
Maintain and evolve the documented framework governing how benefits are captured, managed and reported.
Key Skills & Experience
Experience of monthly budgets and/or financial plans.
Experience of management reporting, data collection and presentation
Strong customer service ethos
Experience of supporting investment decisions
Understanding of budgets and reporting, either financial or other
Excellent written and verbal communication skills to articulate complex data challenges in simple language and to contribute to drafts of the financial and economic cases of complex projects.
Experience of project work with deadlines in a fast paced changing environment
Suitable project management qualification (desirable)
Knowledge of benefits or savings management (desirable)
Experience of the real estate industry (desirable)
Experience of project appraisal (desirable)
Ability to deliver continuous improvement to support the reporting of Benefits at the GPA (desirable)
For more information, please apply using the link, or contact Michael Swinburn/Kerry Gashi at our retained search agent, Robertson Bell.
The GPA is committed to representing the communities we serve by making Diversity, Equality and Inclusion part of everything we do. To ensure that we are always recruiting and retaining a diverse mix of talent, we are particularly inviting applications from candidates who are disabled, ethnically or gender diverse, and people who identify as being part of the LGBTQ+ community.
More about Robertson Bell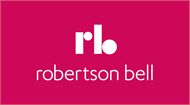 Robertson Bell is the leading specialist recruiter serving employers and candidates in the public and not-for-profit sectors. Our clients chall...
Read more
Posted on:
21 November 2023
Closing date:
05 December 2023 at 23:59