Job description
This organisation supports anonymous recruitment. That means hiding your personal identifying information, removing bias from the hiring process.
We're committed to employing a diverse workforce. Diverse organisations are more effective and we value different experiences and backgrounds. We welcome applications from people with experience outside of the charity and education sectors, who can demonstrate our values and a passion for improving education.
We're a small charity making a big impact, supporting nearly 2,000 volunteers onto school boards across England and Wales in the last year.
Our people are passionate and driven with a commitment to improve school standards. Join us and you'll be rewarded with flexible working, professional development and the opportunity to make a real difference.
About the role
We're now looking for a School and Volunteer Recruitment Co-ordinator to support volunteers to become school governors across the Midlands, Greater Manchester and Cheshire. You'll join our North team and be supported by experienced professionals to help you thrive in the role.
You'll have a recruitment and placement target, and alongside our usual successful methods of engagement, we value new ideas and a proactive approach. You may bring previous recruitment experience to the role which would be a bonus.
We'll need you to keep our CRM system up to date, and regularly check in with volunteers and schools to make sure things are progressing. You'll spend a lot of time online engaging new volunteers, as well as on the phone to answer their questions about the role.
You'll be highlighting the benefits of becoming a school governor to prospective volunteers, matching them with schools and seeing them through to being appointed. It's a fantastic opportunity to have a direct hand in improving school standards, and work with diverse and talented volunteers who want to make a difference.
You'll work from home, ideally within Greater Manchester. We have team away days twice a year, so there'll be occasional travel to take part in these. Our working week is 35 hours with flexibility about how and when you work those within our core hours of 7am - 7pm.
We offer 25 days annual leave (plus bank holidays), increasing with your time here. We also offer flexible paid wellbeing hours, a weekly professional development hour and additional reward days when team targets are met.
What are we looking for?
Essential
Based in Greater Manchester, Cheshire or Staffordshire and able to work from home.
We need you to have experience of using a CRM system, excellent admin skills and a working knowledge of Microsoft programmes.
You're target driven and want to make a difference.
You have excellent organisation skills and ability to juggle a busy role interacting with different stakeholders (volunteers, schools, partners etc).
You need to have a professional and friendly telephone manner, as well as a good level of written English to communicate effectively online.
Desirable
We'd love you to have governor experience, but if not, a passion for education and improving outcomes for children.
Experience in recruitment.
We want you to be enthusiastic and pro-active. You'll be the first point of call for lots of volunteers and schools, so it's vital that you make a good impression and deliver high levels of customer service.
If you'd like to join our fantastic team, please submit your CV and a covering letter outlining how you meet the criteria. Our top tip is to tell us succintly how you meet the essential requirements and why you would like this role specifically.
We'll only consider applications with a CV and a relevant cover letter. If you have any questions about the role, please get in touch.
More about Governors for Schools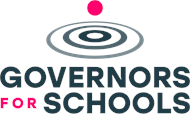 Governors for Schools exists to improve educational standards so that children and young people have the chance to realise their full potential... Read more
Refreshed on:
08 July 2022
Closed date:
18 July 2022 at 10:54
Tags:
Admin, Volunteer Management
The client requests no contact from agencies or media sales.