Programme Development Manager
£35,000 - £45,000 per year
Job description
About us
Established in 2002, Greenhouse Sports charity is leading the fight for a future where young people are supported and empowered, whatever their challenges, through sport. We coach and mentor young people from deprived backgrounds because the crisis for children living in deprivation is real and it is urgent.
​
Our magic is the Greenhouse coach, sports coach, trained mentor and role-model combined. Over the last 2 decades these coaches have worked with more than 50,000 secondary school children in London to help them fulfil their potential.
​
In 2020 we expanded our delivery beyond London for the first time, launching a programme of work to support children earlier in their lives at primary school. This expansion of services is critical to meeting the needs of young people growing up in poverty today, and we are committed to continue expanding these services in the years to come.
​
The Role
We are seeking a talented Programme Development Manager with a keen eye for detail and data, an excellent relationship manager and a passion for sport for development. You'll have proven data analysis and problem-solving skills, be able to evidence successfully managing projects to time and budget and experience in managing external client relationships. You'll be a strong communicator, naturally inquisitive with strong interpersonal skills. There is a lot of variety day to day and the role requires flexibility and a willingness to travel across our Leicester and Portsmouth programmes, as well as around London.
​
In return we offer a competitive salary package, a highly flexible hybrid working model, 27 days annual leave (increasing up to 32 days after 5 years) plus bank holidays, a personal wellbeing budget and plenty of career development opportunities along the way. We have a strong track record of internal promotion and our growth plans mean there should be plenty of scope for you to shape your career.
​
Reporting to the Director of Programmes, as a Programme Development Manager you will help ensure that GS delivers high-quality programmes in schools and clubs. Working across all programmes, you will manage a number of key performance metrics, and project-manage a number of regular operational activities, as well as change initiatives. You will manage a number of school relationships and support Head Coaches with the resolution of any delivery issues that arise from the school relationship. You will support a number of head coaches with the management of their programme data and be a line of first support offering mentorship and line-management for a number of Head Coaches and Senior Head Coaches.
More about Greenhouse Sports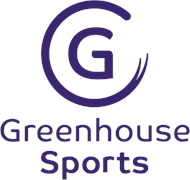 At Greenhouse Sports, we believe every child deserves a fair chance to succeed.
Greenhouse Sports aims to develop life skills for you...
Read more
Posted on:
07 November 2023
Closed date:
30 November 2023 at 18:00
Tags:
Management, Operations
The client requests no contact from agencies or media sales.