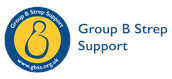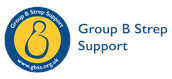 Communications & Marketing Manager
Haywards Heath, West Sussex (Hybrid)
This organisation is scheduling interviews as the applications come in. Don't miss your opportunity, apply now!
Job description
Join our dynamic team! We're on the lookout for a passionate and creative Communications & Marketing Manager to play a crucial role in our charity's growth and in reducing life-threatening group B Strep infection in babies.
You'll lead the charge in developing and executing our communications strategy, expanding our online presence, and creating vital awareness about group B Strep. With your communication skills, initiative, problem-solving mindset, and empathy, you'll make a huge difference by helping families prevent the heartbreak group B Strep infection in babies can cause.
Reporting to the Chief Executive, you'll collaborate with the whole team and have the support of our freelance graphic designer. Ideally working 1-2 days a week in our Haywards Heath Office with the rest from home, we would consider fully remote for the right person.
Key responsibilities include shaping and delivering the communications strategy, leading media engagement, engaging supporters and stakeholders, content creation, and managing digital communications. Be part of our mission to make a positive impact!
Group B Strep Support is a UK health charity dedicated to improving maternity safety and preventing group B Strep infection in babies. Our mission involves raising awareness, providing support and information to new and expectant parents and their healthcare professionals, and advocating for better prevention, identification and treatment strategies. We are committed to ensuring that all babies have the best start in life by reducing the risk of GBS-related complications.
If you're up for the challenge of uniting these functions, we want to hear from you.
More about Group B Strep Support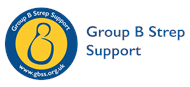 Group B Strep Support (GBSS) is the UK's only charity working to stop group B Strep infection in babies. The charity was founded in 1996 by...
Read more
Refreshed on:
24 November 2023
Closing date:
09 December 2023 at 23:59
Tags:
Communications, PR, Marketing
The client requests no contact from agencies or media sales.