Shipley, West Yorkshire (Hybrid)
£22,571 - £24,920 per year
Permanent, Part-time, 16 - 21 hrs per week
Job description
JOB DESCRIPTION
TITLE OF POST: Senior Leadership Team Executive Assistant
SALARY: £22,571 to £24,920 pro rata (based on 35 hours per week + pension contribution
HOURS: Between 16hrs and 21hrs per week
CONTRACT: Permanent
RESPONSIBLE TO: The Chief Executive Officer
ACCOUNTABLE TO: The HALE Trustee Board
JOB PURPOSE
To provide executive support to the HALE Senior Leadership Team which aid and enhance the operational demands that come with the growth and development of our busy charity.
PRIMARY DUTIES & AREAS OF RESPONSIBILITY
Provide general administrative support for CEO and Senior Leadership Team and CEO, where necessary.
Work on a one-to-one basis on a variety of tasks related to the senior teams' working life and communication.
Work closely with the CEO and Senior Leadership Team to undertake a range of governance related administrative tasks for the organisation.
Coordinate a calendar of key meetings and events to include staff meetings, away days, training sessions and board and committee meetings (online and face to face meetings).
Take minutes at a range of meetings to include Leadership Team meetings, Senior Leadership Team meetings, other staff meetings and board meetings, which will include at least 6 evenings per year.
Provide administrative support for trustee recruitment, induction and training.
Support Finance and Operations manager to maintain accurate Companies House and Charities Commission records.
Support and maintain effective office filing systems.
Identify areas for improvement and develop new processes and systems to improve efficiencies across the day to day working life of the Senior Leadership Team.
Provide support for the admin and finance teams to cover staff absence and busy periods if needed.
Perform any other duties relevant to the post, taking a flexible, team-based approach to the role.
Ensure that HALEs policies and procedures are understood and adhered to
Monitoring and Evaluation
Support with production of reports for monitoring and evaluation of HALE services.
PERSONAL DEVELOPMENT
Actively participate in supervision with the HALE Chief Officer
Actively participate in HALE Senior Management, Team Meetings, partner meetings as required
Undertake a range of mandatory and role specific training to enhance your continued personal development.
SPECIAL WORKING CONDITIONS
Travel around the Bradford District and when required to regional and national locations.
Flexible, hybrid working opportunities with occasional working of early evenings and weekends.
More about Hale Project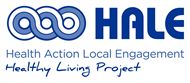 HALE (Health Action Local Engagement) is an established healthy living charity based in Bradford since 2003. We work with people of all ages; p... Read more
Closed date:
05 August 2022 at 17:00
Job ref:
Senior Leadership Team Personal Assistant
The client requests no contact from agencies or media sales.