Isleworth, Greater London (On-site)
£30,000 per year pro rata
Contract, Ending 31st March 2023, Part-time, Full-time
Job description
This organisation supports anonymous recruitment. That means hiding your personal identifying information, removing bias from the hiring process.
About Hammersmith, Fulham, Ealing and Hounslow Mind
This is an exciting opportunity to join and support a fast growing and dedicated team supporting the wellbeing of communities across West London.
We're here to make sure that everyone suffering with a mental health problem gets the help they need to recover. We listen, support recovery, fight stigma and work with partners to take action. We provide services for adults, children and young people, signposting for everyone and training and consultancy for employers.
Job Purpose
This role is within our crisis alternative emergency department (ED) service, which is an out of hours service providing a safe and welcoming space for people who present at A&E, feeling distressed and experiencing crisis. The service will work collaboratively with hospital Psychiatric Liaison Team (LPS) to ensure those in crisis are supported by the appropriate team. The service will operate 365 days a year from 5pm-1am across three ED's in West London.
Staff within the service will triage, assess and provide face-to-face support to anyone who is experiencing mental health crisis. This will be person-centred and will be in various forms of de-escalation support; practical, emotional support, grounding techniques, safety planning, care/action planning etc. Staff within the service will work alongside LPS and escalate if clinical intervention is required. Staff will also actively participate in MDT discussions for frequent attenders and take a key role in initiating and promoting alternative crisis support in the aim of preventing A&E use. Staff in our Safe Space ED service are required to have experience in a mental health clinical setting (such as inpatient, A&E, or other clinical setting) however, they do not need to hold a clinical qualification for this role.
The objectives of the service include:
To improve the mental wellbeing of people experiencing mental health crisis presenting at ED
To prevent the use of A&E and EDs where alternative crisis support is appropriate
To effectively de-escalate mental health crisis in various forms of support
Collaborative working with LPS and A&E stakeholders to promote preventative measures around early intervention; to identify any unmet social needs that are exacerbating wellbeing and prevent escalation
Proactively work, and affect change with, a rolling cohort of people, using a truly personalised approach
Act as a conduit to negotiate and de-escalate issues before a crisis occurs; a situation which has historically led to a destabilisation of their condition and resulting in an attendance or admission
Empower service users to self-manage, to enable discharge from the project and encourage (where appropriate) unplanned to planned clinical activity
Form robust networks of services around individual service users to ensure they can access the care and support they need, when they need it, including our community crisis alternative service – Safe Space
Improve communication and partnership working between those involved in peoples' care 24/7
Personalise a plan of support, focusing on strengths and goals, whilst also developing personal crisis plans with the service user
Advocate for the individual in the creation of any statutory service crisis plans that may be developed, ensuring they are person cantered and reflect the person's needs
De-escalate any negative or harmful patterns of behaviour as early as possible to reduce the likelihood of admission/readmission
Manage relapse
To reduce the use of police, ambulance and statutory mental health services whilst experiencing crisis
To reduce the use of statutory crisis services by people experiencing mental ill health without positive outcomes for the individual
To work hand in hand with our community Safe Space service; ensuring follow ups are arranged with our community Safe Space, creating a wrap around crisis service
The Role
The role of the crisis practitioner will be to work collaboratively with LPS and service users to de-escalate crises in ED. The role will also involve triaging and assessing all clients accessing the service, alongside LPS. The crisis practitioner's duty will be to de-escalate low/moderate mental health and social needs and deliver collaborative self-management plans with service users to improve mental wellbeing and reduction in A&E attendance. The crisis practitioner will also be responsible for linking in and signposting follow up support with our community Safe Space team. This role does not include clinical intervention.
Post is subject to a DBS check.
We are an equal opportunities employer; and are proud to employ a workforce that reflects the diverse communities we serve. We welcome applications from all suitably qualified persons from all backgrounds.
Fixed Term until 31st March 2023
Part Time positions available
More about Hammersmith, Fulham, Ealing and Hounslow Mind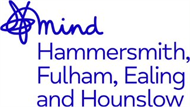 Hammersmith, Fulham, Ealing and Hounslow Mind are a specialist mental health provider and part of the Mind Federation. We provide support to em... Read more
Refreshed on:
22 June 2022
Closed date:
07 July 2022 at 23:59
Tags:
Support Worker, Care Management
The client requests no contact from agencies or media sales.