Ludlow, Shropshire (On-site)
Contract, Initially 12 months. To be extended if funding is secured., Full-time
Job description
Exciting times for Hands Together Ludlow! We are about to move into our very own building and so have the opportunity for an experienced Administrator to join our team and help us grow.
We are looking for an exceptional candidate to join our small team as a General Office Administrator. You will facilitate the efficient running of the office alongside offering support to the team with administrative duties to ensure the successful implementation of the charitable objectives.
Based primarily in our new Ludlow office, you will support the smooth running of our services, working closely with the Operations Manager and small staff team on all aspects of charity administration.
Duties and responsibilities will include
Ensure the Helpline phone is always answered, resulting activity documented and actioned or passed to the relevant person.
Welcome visitors to Hands Together, making them comfortable and immediately putting them at ease.
Supporting volunteers and potential volunteers with enquiries.
Data inputting and filing, ensuring our databases/spreadsheets and records are up-to-date and accurate.
Electronic distribution of newsletters and other marketing materials along with maintaining contact and distribution lists in line with GDPR.
Support the Operations Manager and Finance Officer with administrative tasks.
Support with creating social media posts from the calendar and scheduling posts.
Supporting the administration, planning and delivery of events.
Adding new files and other updates to the website, e.g., PDF's
Minute taking and distribution.
General charity administration and office tasks.
This is a new role and we expect it to grow and develop with you and with the charity.
Person Specification
As we are a small team, your role will include plenty of opportunities to develop a wide range of skills across all aspects of our work, and to provide essential support to our busy team.
You will have excellent computer skills, empathy and understanding and be organised, systematic and bring a dynamic and proactive working style to the team.
You can find more information on the attached documents along with Guidance for Applicants and the Application Form (No CVs please).
More about Hands Together Ludlow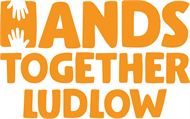 Hands Together Ludlow (HTL) is a small, local charity serving the market town of Ludlow, Shropshire, and its environs. We address key, loc... Read more
Closed date:
23 July 2022 at 23:59
Tags:
Admin, Communications, PR
The client requests no contact from agencies or media sales.