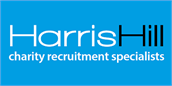 Closing in 6 days
Harris Hill Charity Recruitment Specialists
Job description
Harris Hill are delighted the working with a gardening organisation to recruit a talented Legacy and In Memory Manager. This role will be responsible for managing the legacy and in memory programme, which currently raises over £3m annually.

In this role you will use your experience of legacy fundraising to develop the existing programme, including the introduction of a range of in memory products. Uniquely, you will also work closely with the events and philanthropy teams to steward relationships with donors across a portfolio of cultivation and stewardship events throughout the year to promote gifts in wills and in memory giving.

This position would ideally suit an experienced and ambitious legacy fundraiser able to take responsibility for continuing growth and development of the successful legacy programme. You will need to be a natural relationship manager and enjoy engaging with mid to high level-donors.

For more information about this position and next steps pleases apply here now or contact Hayley at Harris Hill on 02078207306.

Harris Hill Charities Recruitment Specialists operates an equal opportunity policy and commits to treating all of our candidates and jobseekers fairly. We welcome and encourage applications from everyone regardless of age, disability, sex, gender reassignment, sexual orientation, pregnancy and maternity, race, religion or belief and marriage and civil partnerships.
Posted on:
03 August 2022
Closing date:
19 August 2022 at 13:22