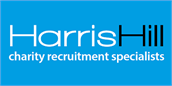 Closing in 6 days
Harris Hill Charity Recruitment Specialists
Job description
I am delighted to be working with an amazing international charity in search of a part-time (2 - 2.5 days a week) Interim Project Manager. The charity is embarking in an exciting new phase of development and is in the process of registering a new Africa based charity, linking it to a UK charity and operationalising its office in Africa. We need a dynamic project manager to lead on this exciting project.

You will:
Lead the project deployment, identifying schedules, managing the budget, and project implementation plan, including risk mitigation
Liaise with lawyers in the UK and The Gambia to finalise Articles of Association and legal documents
Register new Board of Trustees in Gambia
Report periodically to the CEO on project progress
Coordinate internal and external resources, ensuring the project remain within scope, schedule, and defined budgets, in collaboration with project staff from various functional departments
Analyse project progress and, when necessary and in conjunction with the CEO, adapt scope, timelines, and costs to ensure that project team adheres to project requirements
Establish and maintain relationships with appropriate stakeholders, providing day-to-day contact on project status and changes
Establish and maintain processes to manage scope over the project lifecycle, set project quality and performance standards, and assess and manage risk within, and across, the project
Develop and maintain partnerships with outside resources - including third-party
Report project outcomes and/or risks to the CEO as needed - escalate issues as necessary based on project work plans

If you are immediately available with the above skills and experience, please apply online today! I would love to have a conversation with you.
Posted on:
03 August 2022
Closing date:
19 August 2022 at 23:59
Tags:
Project Management, Operations