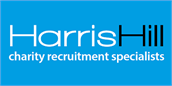 Closing in 6 days
Harris Hill Charity Recruitment Specialists
Job description
I am working with an amazing care charity is search of a Sales Ledger and Credit Control Officer. In this role you will be responsible for providing an effective centralised sales ledger and credit control function.
You will have general accounts, sales ledger and credit control experience as well as excellent written and verbal communications skills.

Responsibilities and Duties:
- Monitor admissions and discharges of residents
- Enter fee billing details for all residents
- Issue and monitor Terms of Residence
- Monitor 12-week disregard
- Direct debit and card payment processing
- Cash handling/ banking
- Prepare, distribute and monitor sales invoices
- Enter and allocate fee payments
- Investigate over and under payments
- Complete weekly bank reconciliations
- Investigate late payments
- Monitor existing sales ledger accounts
- Assist in production of information for audit and inspection
- Process changes to service user information on the computer system
- Process sales ledger refunds and credit notes

If you have the above skills and experience and are immediately available, please apply online today!
Posted on:
03 August 2022
Closing date:
19 August 2022 at 23:59
Tags:
Finance, Operations