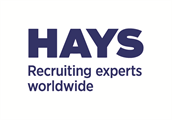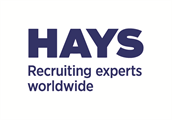 Finance Business Partner
£60000.0 - £62500.0 per annum + 8%-15% non-contributory pension
Job description
Your new company
A large multi-entity organisation with an income of approx £350m. An excellent team in place and there are lots of projects happening at all times due to the size of the organisation.
Your new role
Partnering with very senior stakeholders, this is considered the most technical and complex of the BP roles within the department – also one of the most interesting due to the scope of the role. Supporting the organisation's Housing Association. The organisation run a number of different housing schemes through which they assist c. 2,700 households, including a dispersed rental portfolio, seven retirement communities, and legacy mortgage and shared ownership arrangements. They are also about to embark on a refinancing project which will include the help of outside consultants that will involve a long-term model that the FBP will contribute towards. 50 plus people on the finance team, 16 in FP&A and lots of opportunity here.
What you'll need to succeed
This role will suit a candidate who has previously worked with a more complex organisation. Experience of dealing with senior stakeholders is an advantage. A strong excel ability (with modelling skills an advantage) would also help. A candidate from the housing or property sector could be suitable, but the client is also open to other profiles.
What you'll get in return
This is an opportunity to work with a fantastic and supportive team. You will also join a large team with all the opportunity for experience that can provide. 8%-15% non-contributory pension, 28 days' holiday, work-life balance and flexibility.
What you need to do now
Please APPLY ASAP to be considered!
Hays Specialist Recruitment Limited acts as an employment agency for permanent recruitment and employment business for the supply of temporary workers. By applying for this job you accept the T&C's, Privacy Policy and Disclaimers which can be found at hays.co.uk
More about Hays Specialist Recruitment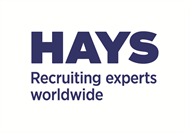 Whether you are looking for the right person or the right job, talk to a Hays expert first. Working with Hays gives you the reach and resources...
Read more
Posted on:
15 November 2023
Closing date:
13 December 2023 at 17:03