Job description
Your new company
I am working exclusively with a post-graduate research institution, and we are looking for a Strategy Officer. This role will be assisting the Assistant Director to deliver workstreams that support their Education Strategy, which includes providing resources, looking after all aspects of postgraduate study as well as providing policy review on the education system and process.


Your new role
The successful candidate will be:
Scoping and delivering strategic projects, which include the introduction of new courses and delivery methods, ensuring alignment with both the organisations strategic vision and existing regulations and policies.
Building and developing relationships with education partners, maintain and manage collaborative arrangements and documentation.
Ensure effective use of publications and student experience data.
Undertake policy and quality reviews, in line with Office for Students expectations.
Maintain oversight of all students facing information.
Explore opportunities for student placements at industrial partner organisations.
Lead initiatives to ease the PhD-to-postdoc transition, including publication of research.


What you'll need to succeed
This position is ideal for someone who has:
An understanding of postgraduate education and the Higher Education Environment, either in the capacity of professional experience, or undertaking a PhD.
Worked with students, academic staff and senior management.
Policy development experience at a research-intensive Higher Education Institution.
High level attention to detail.
Excellent standard of written and spoken English.


What you'll get in return
This is a great opportunity for someone who has had some experience in Policy and Strategy development in a HE space, working on PhD Programmes. Benefits include 28 days AL plus bank holidays, a highly competitive University Pension scheme or NHS pension, free sports facilities and life assurance plans.


What you need to do now
If you're interested in this role, click 'apply now' to forward an up-to-date copy of your CV, or call us now.
If this job isn't quite right for you, but you are looking for a new position, please contact us for a confidential discussion about your career.
Hays Specialist Recruitment Limited acts as an employment agency for permanent recruitment and employment business for the supply of temporary workers. By applying for this job you accept the T&C's, Privacy Policy and Disclaimers which can be found at hays.co.uk
More about Hays Specialist Recruitment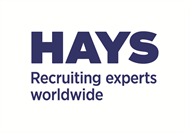 Whether you are looking for the right person or the right job, talk to a Hays expert first. Working with Hays gives you the reach and resources...
Read more
Posted on:
15 November 2023
Closing date:
13 December 2023 at 10:41