Job description
This organisation supports anonymous recruitment. That means hiding your personal identifying information, removing bias from the hiring process.
Here at Doorstep Library we believe in the power of words to take you places. We are a not-for-profit community organisation dedicated to bringing the gift of books and the joy of reading into the homes of families across London who need our support, reading with them and their children to inspire a love of books, of stories and storytelling, and to instil a lifelong passion for reading.
Equipped with a reading stool and a supply of books, our volunteers are right on the doorstep, ready to use books to fuel children's natural love of stories, fire their imaginations, and encourage their appreciation of reading. Our goal is to help each child develop the self-confidence and essential skills they need to access all the opportunities that will come their way in life. Whether in person, or online, we are there to support children and families who need us most.
The organisation has gone from strength to strength and the postholder would be joining the organisation at a time of growth. In 2020, we had a successful year of fundraising in which we met targets and expanded our donor base. Now in our 10th year, we will shortly be expanding into our fourth London borough as well as launching our new Virtual Reading Corner service – bringing our unique service to even more families. In the 3 years ahead our organisations income will need to increase to support these plans and extend our reach.
Job Purpose:
Strategic responsibility for fundraising, including partnership development and maintaining the charity's strong relationships with our wide range of funding partners;
To work closely with the SMT and actively contribute to the overall strategy and direction of the charity;
To manage and build upon the income streams for the charity;
To manage the charity's fundraising operations including coordinating prospect research and prioritisation, managing workflows, and ensuring effective stewardship of donors, corporate supporters and trust and foundations grants.
Responsible to: CEO;
Responsible for: Fundraising strategy, partnership development and relationship building. Managing the Fundraising Manager.
About the role
We are looking for a Head of Fundraising and Partnerships to report to the Chief Executive Officer. The successful candidate will sit on the Senior Management Team, working closely with the CEO, Head of Operations, Head of Programmes and Head of Marketing & Communications.
You will have substantial, proven experience of working in fundraising and of developing and sustaining partnerships, ideally in the third sector, and of how to build financial sustainability into a fast growing organisation. You will be a highly organised people-person and will be responsible for line managing the Fundraising Manager.
You will bring excellent communication skills and the ability to inspire others about our work. With outstanding interpersonal skills, you will have the ability to forge new relationships and you will thrive on enhancing our current partnerships, and identifying and creating new ones.
Finally, you will be truly passionate about the work that we do to support children and families in disadvantaged areas of London. As part of our expansion we are currently setting up new on-the-ground projects and launching our brand new online reading service (Virtual Reading Corner).
Role Specification
Development and delivery of the charity's fundraising strategy
To work closely with the CEO and trustee board to lead on the development, planning and delivery the Doorstep Library's 3-year fundraising strategy, with further development of a longer-term strategy beyond this initial period;
To manage and build upon the income streams for the charity;
To take a lead on application bids, including managing, monitoring and evaluating all funding applications;
To work closely with the SMT and actively contribute to the overall strategy and direction of the charity;
Grow, develop and sustain our partnerships and income streams
To lead, deliver and grow our existing relationships with all of our funding partners; foundations, corporates, independent schools and individual donors;
To identify new potential partners, working closely with the CEO and board of trustees to develop these partnerships;
To establish a corporate supporters programme and individual giving campaigns, plus develop effective stewardship systems;
To have responsibility for retaining and engaging the charity's supporters, this includes providing formal reports and updates on the work of the charity;
Working with the Marketing and Communications teams to effectively communicate the impact of our work to internal and external stakeholders;
Line Management
To have direct line management responsibility for the Fundraising Manager;
To create an environment where the team feels fully supported and enabled to grow and develop under your management;
General
To carry out all duties and responsibilities in line with Doorstep Library's policies and procedures;
To undertake additional duties as from time to time may be required.
Salary - £40,000 per annum – permanent
Hours – 35 per week
Benefits – 6% pension contribution, 25 days per annum annual leave, flexible working arrangements (including working from home part of the week).
More about Doorstep Library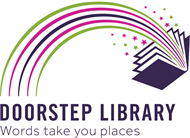 We are Doorstep Library. We are a community-focused charity dedicated to bringing the magic of books and the joy of reading directly into... Read more
Refreshed on:
22 May 2021
Closed date:
06 June 2021 at 23:59
The client requests no contact from agencies or media sales.