Job description
Are you a creative individual with an eye for a story? Are you keen to empower others by sharing their experiences? Then why not marry your determination and passion with a move that will help the UK's leading brain injury charity raise awareness, and ultimately, improve life after brain injury.
Title: Communications Executive (Press)
Location: Nottingham or home-based/flexible working
Salary: £24,000 per annum
Duration: Permanent, Full Time
Hours: 35 hours per week
Annual Leave: 25 days per annum excluding bank holidays
Closing date: Monday 4th July 2022
Headway is a UK-wide charity that supports people affected by brain injury and we're seeking a creative and effective communicator to join our growing communications team.
Reporting to the Press and Campaigns Manager, you will be responsible for handling media enquiries, generating stories and creating and monitoring press coverage on a local and national level.
This is your chance to directly influence the lives of those affected by brain injury through big ideas and driving campaigns alongside the communications team.
You will have the privilege of working directly with inspiring people, giving a voice to those living with brain injury so that they can work with us to raise awareness and provide encouragement and support to others.
We're looking for a motivated individual, with excellent writing and people skills that can deliver important stories and articles to deadlines.
This is an exciting time to be joining Headway and your chance to play a key role in the next chapter of our history.
Find out more and apply on our website.
More about Headway - the brain injury association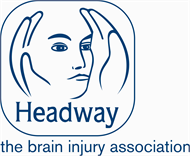 Every 90 seconds, a person is admitted to hospital in the UK with a serious brain injury.
In 2013-14, there were 162,544 admissions f... Read more
Closed date:
04 July 2022 at 23:59
The client requests no contact from agencies or media sales.