Job description
Every 90 seconds, someone in the UK is admitted to hospital with a brain injury. It can affect anyone at any time. When it does, Headway is here to help.
Headway is the UK's leading charity working to improve life after brain injury. We are passionate about helping people to rebuild their lives, relearn lost skills and regain a degree of independence.
We know that with the right help, at the right time, there can be life after brain injury.
You will have the chance to directly influence the lives of those affected by brain injury by leading our services operations.
We want you to lead and enhance the support we provide to our network of groups and branches across the UK, championing a collaborative approach and finding creative ways to strengthen the association.
You will also support our dedicated colleagues running our frontline services, such as our nurse-led helpline and our Approved Provider project, which drives excellence within residential units catering for brain injury survivors.
You will use your innovation and drive to develop new services that will enhance the lives of survivors, carers and families affected by brain injury.
This is an exciting time to be joining Headway and your chance to play a key role in the next chapter of our history.
If you're interested or would like to discuss the role, you can get in touch or apply via the Headway website.
You can choose to work from home or in our Nottingham office. The salary will be negotiable and commensurate with the responsibilities of the role and the ability, skills and experience of the successful candidate.
Closing date for applications: 3 July 2022
Interviews: w/c 11 July 2022
Salary: c.£60,000
Headway is an equal opportunities employer.
Registered Charity No 1025852.
No agencies.
More about Headway - the brain injury association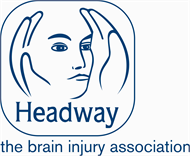 Every 90 seconds, a person is admitted to hospital in the UK with a serious brain injury.
In 2013-14, there were 162,544 admissions f... Read more
Closed date:
03 July 2022 at 23:30
Tags:
Senior Management, Governance
The client requests no contact from agencies or media sales.