£27,000 per year Pro Rata, (16,200 per year)
Permanent, Part-time, 3 days per week ( 22.5 hours per week)
Job description
BACKGROUND
The Helen Bamber Foundation (HBF) is a human rights organization with an international reputation for providing medical consultation, therapeutic care, legal protection, and practical support to survivors of trafficking and torture. We are a team of therapists, doctors, lawyers, caseworkers, and administrators who help men, women and children recover from the emotional and physical damage they have suffered because of torture, human trafficking, or other forms of cruelty. We work with hundreds of survivors every year from all over the world.
OVERVIEW OF THE ROLE
You will be joining the Helen Bamber Foundation community integration team - a programme and client pathway that enables and supports our clients to develop connections, community, and independence. We are seeking a skilled individual with integration and community development experience who can undertake casework and provide support for multiple projects, activities, and partnerships with a focus on increasing the digital skills that our clients need to lead independent lives.
You will be essential to ensuring that our clients build and sustain their recovery through integration activities and are able to increase their digital skills by working with our clients throughout their journeys at HBF. To support the progress of clients to independence and recovery the successful candidate will need to develop strong relationships with other teams within HBF.
You will also support the development and delivery of our client activity groups; the Community Group and the Creative Arts and Skills Programme (CASP), which includes working with client groups to ensure robust feedback to improve our services.
This role has a lot of scope for creativity and innovation, but you also need to be able to balance the daily demands of a large integration programme, individual casework and development objectives.
EQUAL OPPORTUNITIES
The Helen Bamber Foundation and Asylum Aid is an equal opportunities and Living Wage employer. We are committed to attracting and recruiting diverse candidates as we strive to ensure that our staff, trustees, volunteers and ambassadors reflect the communities we serve and the wider community we work in at every level of the organisation. We actively welcome applications from people of colour, applicants with disabilities, applicants with lived experience of the asylum system, and from other minority groups.
Please note: the successful candidate will be offered the job subject to suitable references and a DBS check. This role will require disclosure of both the adult and child barring lists. If appointed, you will be required to give your consent to HBF to receive regular updates on your criminal records status throughout your employment. The successful candidate must be available to work on a Thursday. The other days are negotiable, although our preference would be for Tuesdays and Wednesdays.
Please note the closing date for this job: please submit an up-to-date CV and a covering letter by 5 pm on Sunday 24th July 2022, outlining your relevant skills and experience, as well as how your previous experience that matches the listed responsibilities and person specification, Please state in your covering letter when you would be available to start the role.
Interviews are provisionally scheduled to be held the week commencing 1st August.
For any queries, please call on office numbers Mo-Fri 10-4, ask to speak to Hannah Rae.
We regret that we can only respond to applicants who make it to the interview stage. No agencies.
More about Helen Bamber Foundation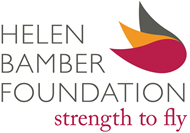 The Helen Bamber Foundation (HBF) is a pioneering Human Rights charity supporting refugees and asylum seekers who are survivors of trafficking ... Read more
Closed date:
24 July 2022 at 17:00
Tags:
Training, Practitioner
The client requests no contact from agencies or media sales.