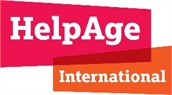 Closing in 2 days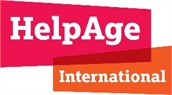 HEAD OF FINANCE
£54,000 - £60,000 per year
This organisation is scheduling interviews as the applications come in. Don't miss your opportunity, apply now!
Job description
Location: UK, Remote
Department: Business Support Team
Reports to (Line Manager): Director of Finance and Operations
Grade: UK Grade F
Contract Type: Open-Ended
For details of the job, please visit our website.
About HelpAge
HelpAge International works with partners and a diverse global network of more than 170 organisations over 90 countries, supporting millions of older people to live safe, dignified, and healthy lives. Through our partnership and collaborations, we work to ensure the inclusion of older people across society and strive to deliver a just and fair world for everyone, whatever their age.
About the Job
The Head of Finance will provide strategic leadership and oversight of HelpAge International's financial operations. This role is essential in ensuring the financial health and sustainability of HelpAge and will supervise over six Finance Business Partners dispersed in different countries globally. The position holder will be expected to have a good understanding of, and working experience with UK financial laws and policies as well managing various donors rules and regulations.
As Head of Finance, you will –
• Manage the Global Finance function (2 Senior Finance Business Partners, Senior Finance Officer, Systems & Management Accountant), to ensure a professional finance service that delivers on organisational strategy.
• Lead in the preparation of the annual income and expenditure budget, UK statutory accounts, proper accounting for VAT, annual audit.  Provide advice and guidance on donor financial reporting
• Lead on the preparation of financial management information, ensure the financial accounting system is developed and maintained to meet organisational accounting needs. 
• Produce monthly management accounts for Directors  
• Ensure adequate financial support to the localisation of countries , including overseeing the relevant financial processes and reporting.
Skills and experience required
You will be someone with:
• A fully qualified and recognised accountancy qualification e.g., ICAEW, ACCA, CIMA or equivalent.
• Strong hands-on accountancy experience with relevant experience working in a complex international NGO
• Experience of the production and interpretation of management accounts.
• Ability to design and implement new financial procedures.
• Proven ability to lead a diverse team of finance professionals and ability to work with senior managers on financial issues and with non finance staff.
• Knowledge and experience of the production donor reports including EC, UN, ECHO, USAID, DEC, GFFO and understanding of their compliance requirements.
Safeguarding
HelpAge International is committed to safeguarding the communities with which we work, our partners, staff and any others who we come into contact with. The post holder will also be responsible for:
· Preventing harm and abuse from our people, operations and programmes to anyone that encounters our work.
· Reporting all safeguarding incidents you see, hear, hear about or suspect, using our internal reporting mechanism.
· Complying with all safeguarding framework policies and practices.
· Completing mandatory training courses relating to our safeguarding policy framework and complying with HR vetting procedures.
SAFER RECRUITMENT
All employments at HelpAge International will be subject to satisfactory references and appropriate screening checks, which can include misconduct disclosure schemes and terrorism finance checks.
More about HelpAge International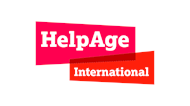 The contribution older women and men make to society – as carers, advisors, mediators, mentors and breadwinners – is invaluable. Bu...
Read more
Posted on:
20 November 2023
Closing date:
09 December 2023 at 23:30
The client requests no contact from agencies or media sales.