Policy and Public Affairs Officer
London, Greater London (Hybrid)
Job description
Title: Policy and Public Affairs Officer
Salary: £30,138 per annum
Location: Hybrid Work Culture. We are proud to promote a truly hybrid work culture, recognising that every role is different and everyone has unique needs and preferences. This role is eligible for the Hospice UK Hybrid Working Arrangement from the start of employment. Our team takes a flexible hybrid working approach. Staff plan their own time and office days with their line manager. England-based members of the policy and public affairs team typically come to the office two or three days a week.
You may also find it useful to visit member hospices. You can work remotely for the rest of the time. Equally, you may prefer to work from the office full-time.
Whilst we work flexibly, because we work with decision makers in Westminster, there will be an expectation that you can travel to central London at short notice if required.
Contractually this role is London-based. Our office is a short walk from King's Cross station in London.
Contract: Permanent, full time (35 hours per week)
Benefits:
25 days annual leave rising to 30 days after 2 years (+ an extra 10 days on each 5th year)
Matched pension scheme up to 7% of salary
Support for staff with caring responsibilities
Family-friendly culture
How to Apply: CV and supporting statement - using Hospice UK's supporting statement document – see below
Closing date for applications: 23:59 on Sunday 3 December 2023.
Interview dates: Interviews will take place on Monday 11 and Tuesday 12 December 2023, with a possible follow up on Thursday 14 December 2023.
Interviews will take place in person at our offices in London. We'll send questions to you in advance so that you can prepare. Let us know if you have any specific needs to be able to fully engage with the process.
The Role: As Policy and Public Affairs Officer, you will advocate for better palliative and end of life care for all and support for over 200 charitable hospices across the UK.
In this role, you will develop a strong understanding of health policy and politics and use this to identify ways Hospice UK can influence the national debate on hospice and end of life care. With colleagues across the team, you will develop solutions that decision makers and hospices can implement to ensure that everyone receives the care and support they need at the end of their life.
You will also play a leading role in developing Hospice UK's relationships with stakeholders, including Members of Parliament, and contribute to the planning and delivery of political campaigns that build pressure on decision makers using parliamentary, public and media support.
We are looking for someone with enthusiasm, a willingness to learn and a commitment to achieving real impact and lasting change for people with palliative care needs and hospices. If this role interests you and you think you'd be good at it, please do not let a lack of policy or public affairs experience stop you from applying.
The Team: Our Policy and Public Affairs team of six leads on developing solutions to the big challenges facing palliative and end of life care and hospices and making the case for change to decision makers.
Our team influences not only national and regional decision makers but also hospices to ensure that no one misses out on their care. To this end, some of our most recent policy reports focus on what the hospice sector can do to ensure that their services are truly accessible to everyone who needs them.
The Policy and Public Affairs team is part of our newly formed External Affairs department, which brings together policy, public affairs, campaigns, communications and member engagement.
As a team, we are committed to creating opportunities for staff to develop, learn and progress. For example, this vacancy is the result of the previous post-holder's promotion.
Hospice UK: Is the national charity for hospice and end of life care. We provide support, leadership, expertise and advocacy for over 200 member hospices across the UK. We also work to ensure that everyone, no matter who they are, where they are or why they are ill, receives the best possible care at the end of their life.
We are looking for: Someone with a commitment to achieving real impact and lasting change for people with palliative care needs and hospices. You will have an interest in UK politics and how national policy decisions impact people's experiences of, and access to, health and care services. You will also have a passion for equitable access to health and care for all.
This role suits a skilled written and verbal communicator with the ability to build strong relationships. You will also need good attention to detail and to be able to analyse complex information. You will also enjoy developing solutions to challenging problems.
This is an entry level job and therefore, while previous experience is welcome, it is not a requirement. What we value most is enthusiasm and a desire to learn. We also value lived experience, for example, we know that someone who has worked in a frontline healthcare role or has supported a loved one at the end of their life would bring a lot of personal expertise to our team.
If you have any further questions about the role, feel free to contact Olivia Warnes (Liv) please email recruitment for further details.
How to apply
If you would like to apply for this role, please send the following documents to recruitment by 23:59 on Sunday 3 December 2023
Your CV. Ideally in Word format.
A completed supporting statement form
A completed equalities monitoring form
We believe in fair recruitment and working to remove bias, so all applications will have identifying indicators removed before being submitted to the shortlisting panel.
Please make sure you provide your contact details in your email. We'll contact you to let you know whether we would like to meet you. Please do note the interview dates above.
Additional notes:
To be considered for this role you must have the right to live and work in the UK for your application to be progressed.
Hospice UK is an Equal Opportunities Employer.
Candidate Information Pack
This pack includes the job description and person specification as well as information about the team this role will work in.
Attached Below
More about Hospice UK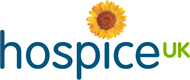 Hospice UK is the national charity for hospice and palliative care. We work to ensure all adults and children living with a terminal or life-sh...
Read more
Posted on:
14 November 2023
Closed date:
03 December 2023 at 23:30
Tags:
Admin, Policy/Research
The client requests no contact from agencies or media sales.