£22,000 - £24,000 per year
Contract, 12 month, Part-time
Job description
In2scienceUK's aim is to promote social mobility and diversity in science, technology, engineering and maths. We are looking for an Alumni Coordinator to support with the development and delivery of peer-to-peer mentoring programme and Alumni Community engagement.
We are looking for
As Alumni Coordinator, you will be responsible for supporting the Alumni Officer with the delivery of a new peer to peer mentoring programme. This is a brand new initiative for In2scienceUK with the opportunity to help shape and drive forward this pilot programme throughout the project lifecycle.
You will be responsible for supporting the Alumni Officer in the delivery of our core Alumni Community engagement activities, these currently include a newsletter, online workshops, Alumni Conference, and a LinkedIn Group.
Within this role you may be responsible for managing relationships with In2scienceUK partners and funders who support our Alumni Community, as well as developing new partnerships with organisations who can offer our alumni support.
We want to hear from people who can passionately represent the interests of the diverse young people that we serve. We are not asking for particular qualifications. We don't care what school you went to or what your parents do for work. We care about your character, your skills and potential. If you can turn strategic aims into impactful programmes and can see yourself making an impact in our organisation, we want to hear from you.
This role is a career accelerator. At In2scienceUK we are champions of people and we are here to support you to achieve your career goals, however ambitious they may be.
Duties and Responsibilities
As the In2scienceUK Alumni Coordinator you will be someone who enjoys working with young people and has an understanding of the barriers facing young people from low socio-economic backgrounds to access higher education and STEM careers.
Your specific areas of responsibility will include but are not limited to:
Peer to Peer Mentoring Programme
Develop and deliver processes that ensure the smooth running of the programme throughout, e.g. application management, event organisation, safeguarding procedures.

Develop engaging promotional and communication materials to support participant recruitment and stakeholder engagement.

Support reporting and impact analysis to share with funders and external partners, e.g. pre-post survey analysis, case studies, partner reports.

Organise and facilitate workshops both in person and online.

Manage the delivery of educational resources to support students transition to university and degrees.

Conduct programme reviews to ensure best practice and improved outcomes.

Support with financial accountability including reconciling budgets and allocated funds.

Being the first point of contact and managing queries from participants.
Alumni Community
Support the Alumni Officer to develop a strategy for continued engagement with in2scienceUK Alumni.

Manage the monthly Alumni newsletter, including researching relevant content with support from Alumni and Comms interns.

Work with partners to develop, promote and deliver Alumni online workshops

Create Alumni case studies and other communications to promote the impact of In2scienceUK through alumni successes across all channels.

Manage and moderate the Alumni LinkedIn community

Support the development of the Alumni Committee.
Administrative Activities
Maintaining up to date records through the programme's database, supporting evaluation and research needs and ensuring data protection.

Communicating Alumni activities to the wider team

Supporting team members to create reports and other Alumni data related activities, including new proposals and grant applications.
For the full job description and person specification please see attached Job Description documentation.
More about In2scienceUK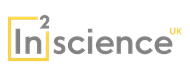 Promoting Social Mobility and Diversity in Science, Technology, Engineering and Maths.
In2scienceUK empowers young people from disadv... Read more
Closed date:
13 July 2022 at 23:59
Job ref:
I2S - Alumni Coordinator
Tags:
Admin, Project Management
The client requests no contact from agencies or media sales.