Voluntary, Ideally a minimum of 3-5 hours per week
Job description
International Aid for the Protection & Welfare of Animals (IAPWA) was founded in 2009 and aims to provide protection and improve the welfare of animals in need. We exist for the benefit of the animals who need our help and are driven by those who are passionate about providing this lifeline. Our achievements have and continue to be possible through the combined dedication of everyone within the IAPWA Team who enable us to make an impact through the collective action we take.
THE ROLE
As IAPWA's Recruitment Coordinator (Volunteer), your focus will be to oversee the entire recruitment process for all new roles at the charity. This includes occasional salaried positions, a range of volunteer roles and supporting with the recruitment of charity fundraisers and challenge event participants. The role will involve working closely with IAPWA's Fundraising Coordinator, and the wider team, as needed.
The ideal candidate will have:
Strong experience in the recruitment sector
A good knowledge of the charity sector and different types of roles within it
Strong research skills to identify relevant platforms, groups, and/or individuals to approach for recruitment purposes
Great communication and diary management skills
Ability to review a lot of CV's and candidates over the telephone
Flexibility with hours as candidates may only be available to speak at certain times
Application Instructions
Please submit a one page cover letter outlining your suitability for this position.
More about International Aid for the Protection & Welfare of Animals (IAPWA)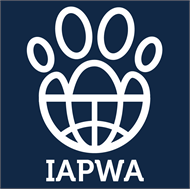 IAPWA (International Aid for the Protection & Welfare of Animals) is a UK registered charity dedicated to creating a better future ... Read more
Closed date:
29 July 2022 at 16:21
Job ref:
iapwa-recruitment
Tags:
Admin, Volunteer Management