Job description
The Iona Community has a vacancy for an Executive Director to develop the Community's strategic vision and business potential.
Location: Home-based. Must be available for regular meetings in our mainland office in Glasgow, and for occasional travel to our island's centres on Mull and Iona.
Full-time: 35 hours/week
Salary: £43,454 (under review)

Closing date for applications: 12 noon Monday 15th August 2022
Interviews: Monday 12th September 2022 – in Glasgow
The Executive Director will be someone who embraces the values and outlook of the Iona Community as a whole, including seeking justice and peace, and caring for the environment. The key objectives of the Executive Director are as follows:
To work collaboratively with the Leader in developing the strategic vision and direction of the Community's work and witness. In particular, they will develop and implement its strategic objectives.
To develop the business potential of the Community and provide strategic planning for its commercial activities; assist the Council of the Community in fulfilling its governance duties; lead, manage and support staff; deliver measurable outcomes.
The successful candidate should have an understanding of and sympathy with the values and outlook of the Iona Community; substantial senior management experience; thorough knowledge and experience of financial direction and planning; and the ability to think and plan strategically.
If you would appreciate a confidential conversation about the role, contact information can be found on the vacancies page of our website.
More about Iona Community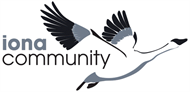 Our centres are places of welcome and hospitality where individuals and groups take part in weeks on a variety of themes.
The... Read more
Refreshed on:
31 July 2022
Closing date:
15 August 2022 at 12:00
Tags:
Christian, Management
The client requests no contact from agencies or media sales.