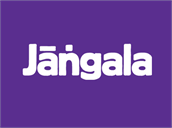 London, Greater London (Hybrid)
£33,000 - £38,000 per year
Job description
Jangala is looking for an inspiring fundraiser to join our rapidly growing team in London, to help us create and deliver humanitarian technologies, focused initially on enabling internet access for communities around the world that need it the most.
The successful candidate will play an instrumental role in Jangala's fundraising, supporting field deployments, open-source research and development, and organisation building that will positively impact millions of people in the coming years. We're looking for an early- to mid-career fundraiser who can help build upon our fundraising approach as our impact and visibility grows.
About Jangala
Beginning as a volunteer project providing Wi-Fi across the Calais Jungle refugee camp, Jangala has evolved into a rapidly growing charitably-owned/not-for-profit technology company. Our initial mission is to help every school, clinic and community resilience project worldwide access the internet, so societies everywhere have access to critical digital infrastructures in an era of climate catastrophe and unprecedented social strain.
In just our first few years, using our self-designed open-source Big Box and Get Box internet delivery systems, we have provided internet access to over 50,000 people over 4 continents. By 2025, working with grassroots organisations and major NGOs, our goal is to have connected millions more.
Jangala are winners of the 2021 Cisco Global Problem Solvers Digital Inclusivity Prize as well as one of 50 Global Best Practice projects showcased at Expo 2020. We aspire to become one of the world's leading humanitarian technology organisations.
Details of the role
The Senior Fundraising Associate will support all aspects of Jangala's income generation for its pro-bono work. They will help evolve Jangala's current strategy to access new and diverse sources of funding, as well as carrying out key fundraising activities from applying to trusts and awards, to helping plan Jangala's annual fundraiser.
As a senior position in our growing organisation, this role will engage with our leadership team and the rest of the organisation, and play a key part in strategic decisions that will guide our future income generation.
Jangala has significantly increased its income this year, and we are looking for someone to support us to sustain that momentum.
Specific tasks will include:
Contributing to the development of Jangala's fundraising strategy, as we update and evolve to meet the strategic goals of the organisation, encompassing existing and new avenues of funding and ensuring income growth

Working independently to deliver high quality funding applications to trusts and foundations, seeking input and guidance from the Senior Team where necessary,

Collaborating closely with our current fundraising associate, guiding their work, and delegating tasks to them as necessary

Securing pro bono assistance across our work

Helping shape the fundraising department and inputting into the hiring process as Jangala grows in the years to come
The person we're looking for
We're looking for someone who is inspired by Jangala's mission and goals, with a strong desire to help some of the world's most vulnerable people. The ideal candidate will be an excellent communicator, able to distil Jangala's unique story and organisation, and our ambitious goals into creative, concrete and actionable plans for income generation.
The following skills and experience are required:
2+ years of experience in fundraising or allied areas with success in meeting ambitious income targets

Demonstrable interest in building a career in fundraising, taking on new challenges and leadership responsibilities

The ability to take a creative approach across all aspects of their work
The following skills and experience are a bonus:
Knowledge and understanding of the humanitarian and development sectors

Background or expertise in technology or STEM or willingness to learn quickly
Important details
We are committed to creating an environment that attracts, motivates, and supports the best people from all backgrounds. So far, this work includes:
Flexible working

An emphasis on talent and motivation, rather than academic qualifications or CV specifics

A quarterly bonus scheme, based on organisational achievements

The chance for all members of staff to contribute to the direction of Jangala and for any future commercial activities to have a component of employee-ownership
We welcome applications from people of all gender identities, ages, sexual orientations, nationalities, religions, and beliefs. We particularly encourage applications from groups traditionally underrepresented in the technology and charity industries.
The salary for this role will be £33,000-£38,000 per annum. We would consider part-time working for this role. Jangala provides 29 days paid leave per year.
How to apply
If you feel inspired by our work and this position we'd love to hear from you! To apply, please send a CV and cover letter
Refreshed on:
09 August 2022
Closing date:
01 September 2022 at 23:59
The client requests no contact from agencies or media sales.