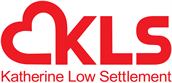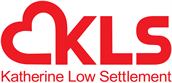 Older People's Community Development Officer (Age Well)
Battersea, Greater London (On-site)
£30,336 per year (pro rata £24,268.86)
Part-time (28 hours per week (7 hours per day))
Temporary (9 month contract (with potential to extend))
Job description
This is an opportunity for a dynamic and enthusiastic community worker, with experience of working with different groups of people in community settings. The key objectives are to run the day-to-day operations of a comprehensive Age Well programme with older people in Battersea and to encouage 'Active Citizenship'.
Katherine Low Settlement's work with older people
Katherine Low Settlement has worked with older people since its conception in 1924.They are a core part of the community that we continue to work with. We provide, often in partnership, a range of projects and activities for older people including Health and Wellbeing, Creative Arts, Intergenerational Work, Connecting Neighbours & Active Participation and Trips and Outings. We are locally focused, responsive to need, co-produce our work programme and achieve effective and significant outcomes for older people.
Our direct services include: Older People's Lunch Clubs, Chair Based Exercise & Dance classes, Dance for Life, The Contact Club, The Little Club, Sewing/Arts & Craft Group and art-based activities.
We currently work with 400+ older people and their families to achieve the following outcomes in their lives:
- Encourage active and independent living
- Reduce isolation and loneliness
- Improve wellbeing and prevent ill-health
- Enable older residents to be dynamic and contributing members of the Wandsworth community
KLS Age Well Programme for Older People
We have been commissioned by Wandsworth Council to run an Age Well programme in Battersea for older people. The Age Well programme enables older people in Battersea to continue living as independently as possible with the support of their community. This support includes the development and substantial delivery of preventative services. We work in partnership with charities and community groups that enable residents to either achieve, maintain or delay the decline in their abilities in relation to physical, intellectual, emotional and social wellbeing. This programme is driven-by local older people, the shape and contents of the services determined by them. The programme has been running for several years.
Roles & Responsibilities
1. Planning
- Support the planning of KLS' Age Well older people's service with older people themselves, partners and funders
- Conduct monitoring and evaluation of the service with the support of the Line Manager
2. Communications & Fundraising
- Support communications work of the Settlement about older people and the Age Well programme
- Support the Fundraising team to make funding applications by for example providing information of the Age Well Programme
3. Delivery
- Undertake marketing and promotion activities to recruit older people to the Age Well programme
- Manage referral and assessment process
- Conduct outreach work with older people in the community from a variety of venues incl. home visits
- Support older people – one-to-one support as well as group work
- Ensure delivery of all the Age Well activities throughout the week
- Link and work with appropriate older people services and agencies
- Keep accurate records to help monitor and evaluate our older people's Age Well service
- Report and address safeguarding issues
- To be part of and work closely with the Elders team and other KLS teams
4. Manage Volunteers
- Take responsibility for managing individual volunteers as and when appropriate
More about Katherine Low Settlement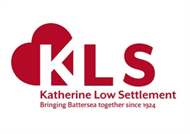 Katherine Low Settlement is a busy, much-loved charity that has been serving the communities of Battersea and Wandsworth since 1924. We are ded...
Read more
Refreshed on:
27 November 2023
Closing date:
11 December 2023 at 23:59
Job ref:
KLS Elders - CDO-AW
Tags:
Social Care/Development, Support Worker