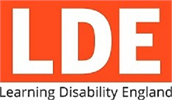 Closing tomorrow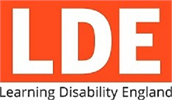 OPERATIONS MANAGER
£22,800 - £24,000 per year
Part-time (22 hours per week)
Temporary (Initially 12 months with possibility of extension)
Job description
The Operations and Development Manager post is an important new role and will deputise for the Chief Executive.
The role will lead on making sure Learning Disability England's internal systems, processes and ways of working support our work towards a rights based good life for all people with learning disabilities being driven by people with learning disabilities' priorities and inclusive of families, and paid supporters.
About Us
We are a small staff team of 7 people mostly working part time. All of us are home based and work flexibly. Annual leave entitlement is 27 days plus Statutory Holidays pro rata
There are different lead roles in the team but being small we support each other and work with members and partners to achieve as much as can together.
Learning Disability England is a membership organisation that brings together people with learning disabilities, family members and people in paid roles to make a difference together.
Being led by what is important to our members is central to how we work. Working closely with the Representative Body and other team members to support being member led is an important part of all our jobs.
Diversity matters to us. We particularly welcome applications from people from Black, Asian or minority ethnic backgrounds as they are currently underrepresented in our organisation.  
We will be conducting online interviews on the 13th December 2023
Posted on:
07 November 2023
Closing date:
04 December 2023 at 23:59
Tags:
Management, Operations
The client requests no contact from agencies or media sales.